What is vermicompost?
If you want to start a business, vermicompost business is a good choice. You know what? Vermicompost is the final product of the decomposition of earthworm organic matter. Earthworm excrement has been proved to contain lower levels of pollutants and higher nutrients. And earthworm is a nutrient-rich organic fertilizer and soil conditioner, which can be used in various agricultural production and small-scale sustainable organic agriculture. Earthworm dung can also be used for sewage treatment. The value of vermicompost is prominent. So if you catch the Vermicompost business opportunities, you can earn more money from it.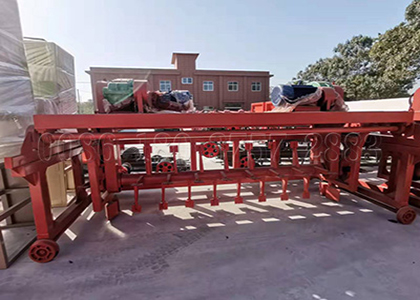 What is the vermicompost making procedure?
We have to use some commercial compost equipment to make vermicopost. Because if you just depend on the earthworm itself the procedure will be very slow. All of us want to achieve the biggest value though the minimum time.
. The process of start a vermicompost business
First you should sort out the garbage, you need to collect the organic material and the others you can throw it out.
Second you should break up the raw material with the hammer mixer.
Next send the organic material to the aerobic fermenter to fermentation, this process can kill most of the pathogenic microorganism. Only after this process, the earthworm can eat the organic material.
A vermicompost unit should be in a cool, moist and shady place.
Beds of a partially decomposed material of size 6x2x2 feet should be made.
Partially decomposed agro waste material is then arranged in layers at the vermicompost bed.
Prepare 6" layer of partially biodegradable agriculture waste at the bottom of the bed
Then you need use the hammer crusher again and you can use the new type organic fertilizer granulator to granulate.
When you get completely decomposed vermicompost you should stop watering. It appears black in color and granular in size. Keep over a heap of partially decomposed cow dung so that earthworms could migrate to cow dung from compost. After two days' compost can be separated and sieved for bagging and use.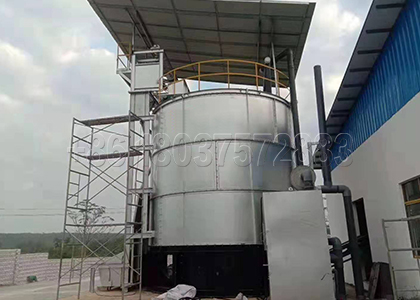 Vermicompost aerobil fermenter for sale
Model: SXFJG-10
Heating power(kw): 4×6
Stirring power(kw): 11
Reducer model: BLED85-493-11
Stirring speed(r/min): 3
Overall size: 2400×2400×6900
SX organic fertilizer fermentation tank is provided for your vermicompost production
Our industrial fermentation tank can be used for the treatment of pig manure, chicken manure, cattle manure, sheep manure, etc. As mentioned above, SX fermentation vessel can help you to make vermicompost. With the help of the industrial fermentation tank, you will get high-quality vermicompost. And our fermentation tank has the character of covering less(fermentation machine only covers an area of 10-30 square maters), no pollution(closed fermentation), completely kill the pest eggs(which can be adjusted to the high temperature of 80-110 degrees ). So if you want to build an ecological agriculture, fermentation tank can help you a lot. In addition, SX can provide customized service, we can make 5-150 m3 different capacity and different forms of fermentation vessel according your demands.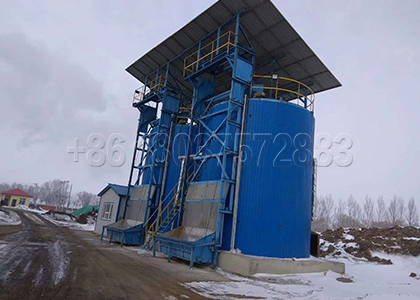 Industrial fermentation tanks for sale
Model: SXFJG-5
Heating power(kw): 4×6
Stirring power(kw): 7.5
Reducer model: BLED74-289-7.5
Stirring speed(r/min): 3
Overall size: 2200×2200×5300
Does earthworm compost have a lot of benefits?
Do you want to know the benefits of vermicompost? Actually there are many advantages between vermicompost. Worm composting, also known as vermicomposting, is a simple way to reduce household garbage, and it's possible to do whether you live in a tiny apartment or a large house! By layering your food scraps with dry materials like scrap paper and cardboard and adding the magic ingredient – worms – you can convert it into compost gold, while reducing your reliance on the landfills that are quickly filling up. It is a green way. But it cannot be success if you only have earthworm. You have to buy some professional equipment before you start a vermicompost business.
How to start a vermicompost business?
If you want to start an earthworm fertilizer business, earthworm is the most important. First you must have a lot of good quality worms that can convert the organic material into vermicompost fast. If you don't have earthworm, you can buy it from others. Eisenia Fetida, are the most common type of worm used for vermicomposting. These worms are easily available all over the world.
Second, if you want to run a successful worm farm demands adequate knowledge and skill. It's better if you have prior experience. Otherwise, before getting into the earthworm fertilizer business, try to have some training. Otherwise, at least follow some books that you can understand many useful information. In one word, you have to study some information about earthworm.
Last but not least, you should have the equipment to make vermicompost. You only have earthworms is not enough. For example, the hammer crusher, disc mixer, new type organic fertilizer granulator,and rotary coating machine etc.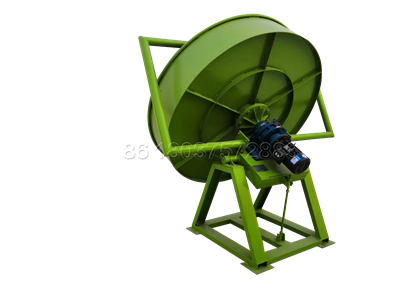 Vermicompost disk pelletizer for sale
Model: SXYZ-3000(can be customized)
Edge height(mm): 450
Rotary speed(r/min): 14
Motor power(kw): 11
Capacity(t/h): 2-4
Dimensions: 3400×2400×3100
Are there any uses of earthworm dung?
Earthworm dung is the organic fertilizer of high nutrition composition. And it has widely application. For example, you can use it to the farmland, vegetable field, garden, grassland etc. Vermicompost has the higher nutrient content, so if you use it to the farmland, the plants will grow better. Furthermore, vermicompost not only can be used to the big scale farmland, but also can be used to the little garden. And the flowers will be more colorful and beautiful.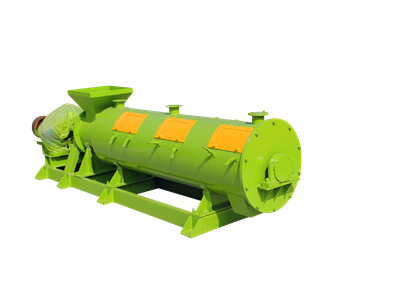 Vermicompost granulating machine for sale
Model: SXZJZ-1060
Production capacity: 5-8 t/h
Shape size: 7250×1250×1670
Installation angel: 2°-2.5°
Total power: 7.5+18.5kw
The difference between earthworm dung and other manure
If use ordinary organic fertilizer, maybe due to incomplete fermentation, the application of secondary fermentation caused by burning seedlings. And will have peculiar smell. Earthworm excrement is tasteless, sanitary. Water – retaining and air – permeable is higher than other soil.
The ordinary organic fertilizer will not convert all the various nutrients into simple, easily dissolved in water. But earthworm fertilizer mix many organic nutrients that can soluble in water easily. And It is easily absorbed by plants.
Earthworm manure contains a large number of beneficial microorganisms, 18 amino acids and a variety of trace elements. But these elements only a few in the ordinary organic fertilizer.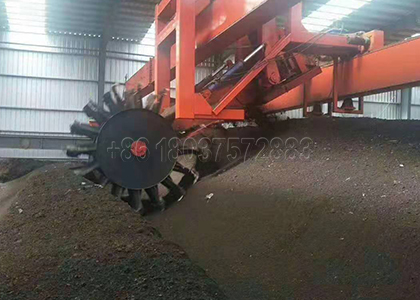 What is the purpose of produce vermicompost fertilizer?
Earthworm muck has the good reputation of organic fertilizer king. you can also make organic vermicompost pellets by using manure fertilizer pellet granulator. Pure vermicompost organic fertilizer has the physical characteristics of clean sanitation, no peculiar smell, water absorption, water retention, strong air permeability and so on. Earthworm manure can improve plant photosynthesis. And it can protect and strengthen seedlings, resist diseases and insect pests and inhibit harmful bacteria. Moreover, it can obviously improve the soil structure, improve the fertility and thoroughly solve the problem of soil compaction. In addition, vermicompost has remarkable effect in improving the quality of agricultural products, especially tea, fruit and vegetable products. And earthworm dung is rich in humic acid, which can adjust soil acidity and improve soil fertility. By using earthworm manure, the farmer will get the crops with high yield.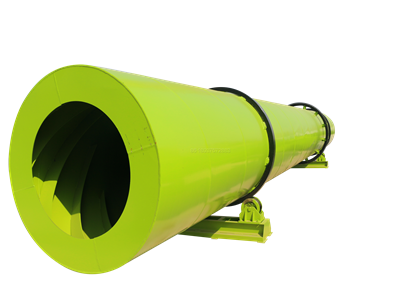 Manure fertilizer machinery for sale
Model: SXHG-2222 (can be customized)
Power(kw): 37
Intake temperature(℃): ZQ500
Installation inclination angel(degree): ≥300
Speed(r/min): 5.5
Throughput(t/h): 8-16
Where can you buy the high-quality vermicompost making equipment? SX or other manufacturer?
Compared with other vermicompost equipment manufacturer, SX has various vermicompost making machines for your vermicompost business, as mentioned above, the equipment is important to the earthworm. So you have to choose the best equipment. Commercial vermicomposting must use the professional machine. You have to think it carefully. SX fertilizer equipment manufacturer is a company that has over 30 years' product experience. And our company has sold the vermicompost machine to many countries. In addition, we have a professional team and professional service staff. Whatever problem you have, you can contact us at any time, we will try our best to solve your problem. Please don't worry about it.