What is compost pellet machine?
Compost pellet machine is the key machine to make organic fertilizer pellets. And compost pellet machine also plays an important role in organic pellet fertilizer production line. Compost pellet mill will convert organic waste into organic fertilizer. Such as livestock manure, sludge and garbage, filter mud from sugar mill, worse slag cake and straw sawdust and other organic waste. In SEEC fertilizer machinery, we have various fertilizer pellet machine. Such as, new type organic fertilizer granulator, double roller extrusion granulator, rotary drum stirring granulator, disc granulator, rotary drum granulator. These compost fertilizer making machines will meet your different granulation requirements.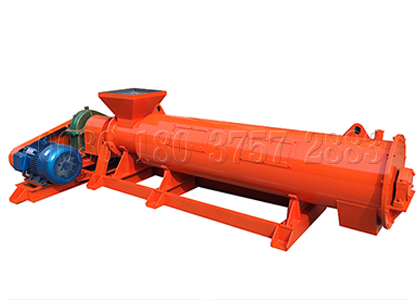 Manure pellet making machine for sale
Model: SEECJZ-1200 (can be customized)
Installation angel: 2°-2.5°
Capacity(t/h): 4-6
Total power(kw): 90
Moisture of feeding material: 20%-40%
Dimensions: 4900×2550×1800
SEEC compost pellet machine is selling for your needs
As mentioned above, our new type organic fertilizer granulator for sale to solve your problem.
New type organic fertilizer granulator is usually called wet type stirring granulator. This compost granulator uses the stirring force of high-speed rotating machinery and the resulting aerodynamic force to produce fertilizer granulator. That can make fine powder materials continuously achieve the process of mixing, granulating, balling, densification in the machine, so as to achieve the purpose of granulation. In addition, this granulation method has high granulating rate. And the pellet is more beautiful. Meanwhile, the energy will be saved. This type of pellet mill equipment is a hot seller in our company. And you can rest assured to choose this product of ours.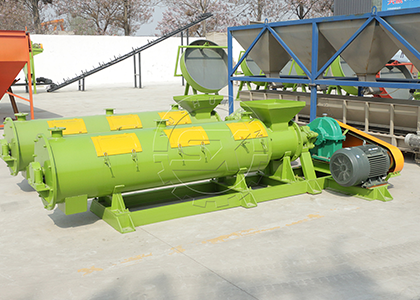 New type compost pelletizer for making your organic fertilizer
Model: SEECJZ-800 (can be customized)
Installation angel: 2°-2.5°
Capacity(t/h): 1.5-2.5
Total power(kw): 55
Moisture of feeding material: 20%-40%
Dimensions: 4250×1850×1300
How to produce organic fertilizer pellets by using fertilizer pelletizer?
To be honest, you can't only relay on one granulator to make fertilizer pellets. A complete production line will need other machines to work together.
Before you put animal dung into compost pellet machine, the animal waste must be fermented and powdered. That need SEEC semi-wet material crusher and compost turner to make the raw material become powder. Then we can enter the granulation process.
As the important part of the production line, you should take this process seriously. Because the fertilizer pellets are produced by a complete production line, the qualified powder will enter the granulation process automatically. If you use new type organic fertilizer granulator, the fertilizer powder will become pellet fertilizer with the high speed rotary mechanical agitation force and the resulting aerodynamic force.
After granulation process, we should use rotary drum drying machine, rotary drum cooling machine, rotary screen machine and double bucket automatic packing scale to complete the rest of the process.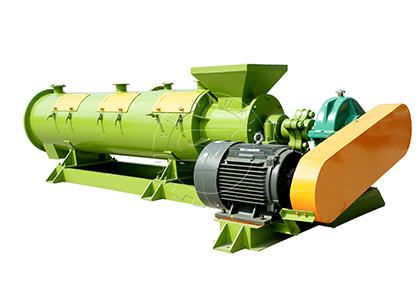 Compost fertilizer pellets granulator for sale
Model: SEECZJZ-1060
Production capacity: 5-8 t/h
Shape size: 7250×1250×1670
Installation angel: 2°-2.5°
Total power: 7.5+18.5kw
If you have a small fertilizer plant, what kind of compost pellet machine should you use?
If you have a small scale fertilizer plant, you should consider what kind of granulator should be used. To be honest, a small scale fertilizer pelletizer should be used in your compost production line. Because your fertilizer plant is not big enough, you don't need to use a fertilizer granulator with large production capacity. SEEC is one of the best pellet mill manufacturers in China, we can provide suitable small pellet making machine for you. Disc granulator is the smallest scale granulator in our factory. And the granulating rate of this pellet making machine can reach more than 93%. In addition, the kind of pellet making machine price is reasonable. You can get high-quality fertilizer pellet with the help of the pan granulator.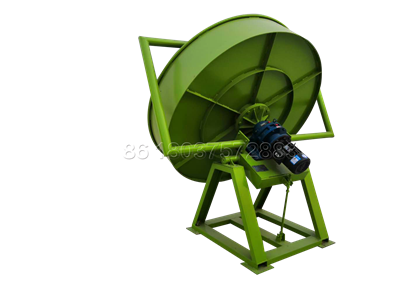 Small scale pellet fertilizer making machine made by SEEC
Model: SEECYZ-800(can be customized)
Edge height(mm): 200
Rotary speed(r/min): 21
Motor power(kw): 1.5
Capacity(t/h): 0.1-0.2
Dimensions: 900×1000×1100
How much does a pellet mill cost?
There is no doubt that you will consider the cost of the pellet mill. As we all know, if you buy a small scale compost pellet machine, it will not take you too much money. We have the small scale fertilizer pellet machine-disc granulator for your small scale poultry farm and fertilizer plant. Meanwhile, we also have large scale fertilizer granulator for your big poultry farm and fertilizer plant. In addition to this, SEEC still have other size granulator for your different needs. Different scale and different price are provided. We promise we will give you the reasonable price and high-quality products for you. So if you need a granulator, please contact with us.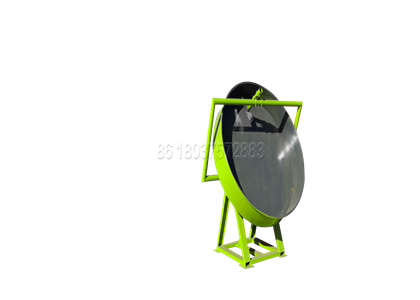 Small scale organic compost pellet mill
Model: SEECYZ-600(can be customized)
Edge height(mm): 280
Rotary speed(r/min): 33.5
Motor power(kw): 0.75
Capacity(t/h): 0.05-0.1
Dimensions: 800×700×950
Compared with other pellet press manufacturers, what are the advantages of SEEC?
With over 30 years' production experience, SEEC fertilizer machinery have sold our products to many countries and areas. And many of them will come to find us when they need the product again. So, you don't need to worry about the quality of the products.
And our company has established a high-quality fertilizer professional team composed of experts, senior engineers and other technical personnel. At the same time, the company maintains the long and extensive cooperation with many research institutes and universities. You can trust the compost pellet machine made by SEEC is professional and reliable. If there is any question you meet, we will solve your problem in time.
A mature fertilizer machinery plant also should have the professional installer. SEEC has enough installer and our installer can go to your country help you to install the machine.