Can cow manure be used as compost?
First of all, cow dung as a nutritious fertilizer, it is widely used in fertilizer production. But if you put it directly into the ground, it will harm your cropland. That is to say, we need deal with it through some methods. We have to compost cow dung. Of course, cow poop can make compost. And composting cattle manure is an important part of the process of the cow dung compost. What will you do if you want to convert cow manure into cow manure compost? In fact, Cow poop have to be fermented if you want to get cow dung organic compost. Maybe there is someone will ask what is compost. Next we will tell you that.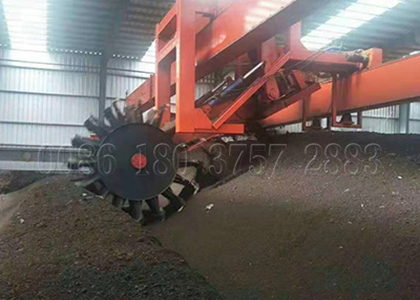 How to compost cow manure?
Actually,we can get compost from the excreta of animal and plants. Those excreta of animal and plants have to contain fertilizer ingredients. Then add soil and minerals to mix and pile up. Under high temperature and wet condition, compost is fermented and microorganisms is decomposed. Then you will get the compost. compost is an ancient fertilizer, we have to collect the right materials. Such as livestock manure, straw, stem, vines or tree leaves. Then mix it properly and add appropriate calcium cyanamide to promote it fermentation.
Next, cover with rags, straw or plastic to prevent lose the nutrient of fermenter. Finally, stir it every three or four weeks. After five months, you can use it into the cropland. That is natural fermentation, if you want to compost cow manure quickly, you have to use mechanical fermentation. By using SEEC cow manure compost turner you can get the cow manure compost fast though this way.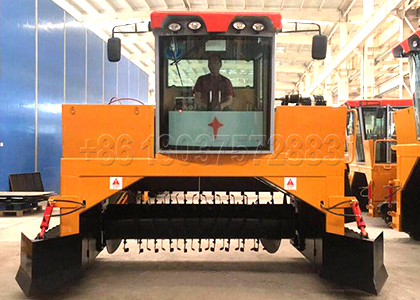 How to compost cow manure quickly?
Now we all know cow dung has nutritious material and it has wide application. But it is slow by natural fermentation. If you want to save your time and earn more money, you have to take mechanical fermentation. Compared with the natural fermentation, mechanical has many benefits. not only can save your time, but also can reduce the air pollution. Our company has the cow manure compost turner what you want. If you use our compost making machine , it only takes 12 days. Furthermore, compost equipment will take less labor and help you save your cost of labor.
SEEC high-quality cow manure compost facility for sale
Forklift type compost turner:
Compost turner is the most important equipment of the cow manure production line. Forklift type compost equipment is the patent product of our company. It is suitable for the fermentation with small scale of livestock manure, sludge and garbage, filter mud from sugar mill, worse slag cake and straw sawdust and other organic waste. The compost making machine what we make also widely used in organic fertilizer plant, compound fertilizer plant, sludge and garbage plant, horticultural farm for fermentation and the removal of water.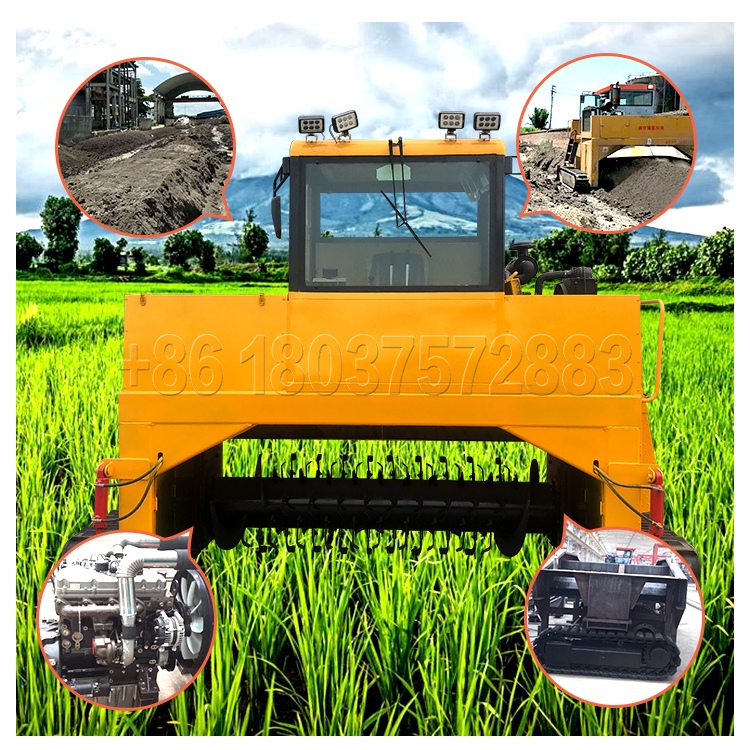 The details of making cow manure compost
As mentioned above, if you want to get cow dung compost, you should use compost turner to help you. But do you know the details about it? Next, we will tell you that.
First, you should prepare some cow manure. If you want to get the cow dung compost, raw materials are indispensable.
Because there is too much moisture existed in the cow poop, you should use solid-liquid separator to remove water from the cow dung.
Then the cow manure can enter the process of composting. If your cow dung is not sufficiently fermented, that will hurt your crops. With the help of compost making machine, you will get fermented fertilizer.
After fermenting, you should use hammer crusher to crush the caking fertilizer. And the fertilizer will from block fertilizer to powder fertilizer.
Next you can use our double bucket automatic packing machine for packing the powder fertilizer.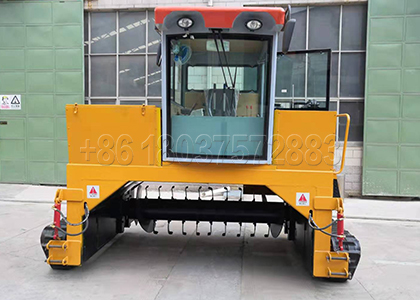 Cattle manure composting machine
Model: SEECLDF-2600(can be customized)
Durning width(mm): 2600
Durning height(mm): 1100-1300
Row spacing(mm): 800-1000
Working speed(m/min): 6-10
Capacity (m³/h): 1000-1200
Where to buy composted cow manure making machine?
If you feel confused that don't know where to find the good factory produce the compost making machine. Our company will be your best choice. SEEC heavy industry technology have various compost equipment. For example, groove type compost turner, wheel type compost equipment, forklift type compost making machine, crawler type compost facility, moving type compost turner, chain plate type compost turner. we have so many compost facility, there will a machine is what you want. According to your needs, these compost devices can adjust the production scale. So if you have some requirements, please let us know, and we will fit your different demands. And SEEC also have fermentation pots. Whether it is a compost turner or industrial fermentation tank, our company has all these machines.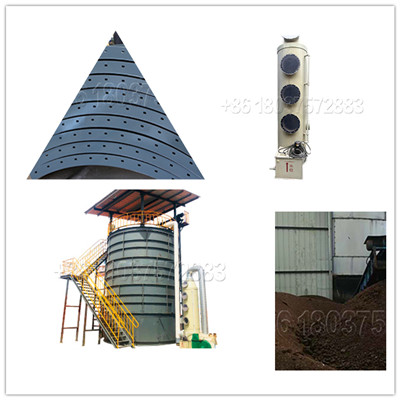 Cattle manure fermenter for sale
Model: SEECFJG-10
Heating power(kw): 4×6
Stirring power(kw): 11
Reducer model: BLED85-493-11
Stirring speed(r/min): 3
Overall size: 2400×2400×6900
Compared with traditional turning equipment, there are many advantages:
In a word, it has strong function: the forklift type compost turning equipment has four functions: transshipment, turning, mixing and crushing.
Strong applicability: we can operate it in the open air and workshop as well.
Our compost turner also has the advantage of stir evenly: the new type technology is dedicated to the process requirements of microorganism aerobic fermentation materials, which can effectively mixing the viscous fermentation materials, microbial fermentation and straw powder will.
Discharge seal: the unique hydraulic design makes the driver open and close the feeding port of the flip bucket in the cockpit.
Why do you turn cow poop into compost?
As mentioned above, cow dung has a lot of useful material. Now we will let you know the cattle manure composition. The chemical composition of cow dung waste contains 14.5% organic matter,0.3%-0.45% nitrogen, 0.15%-0.25% phosphorus and 0.1%-0.15% potassium. It is a very valuable resource that can be used as fertilizer by planting industry. so cow dung fertilizer composition is enough for the plants.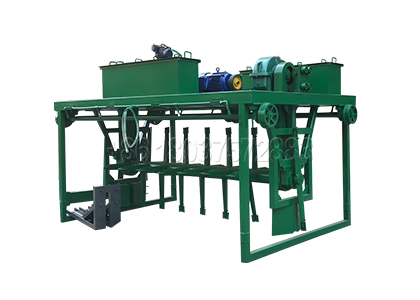 How do you know the cattle manure is fully fermented or not?
When you start to make cattle manure with cattle manure fertilizer production equipment, you may wonder how long it takes to get fermented cow manure fertilizer. And if you want to know that, you had better notice these details as below.
At first, look at the color of the cow manure. When the color is brown or dark brown, it means that ammonium nitrogen content increases significantly.
Secondly, check the temperature of the cattle compost. Generally speaking, at the end of fermentation, the cattle compost temperature is 25-35 ℃.
Thirdly, the fermented material has no odor.
Fourthly, cow manure compost material is soft. It crumbles easily when dry.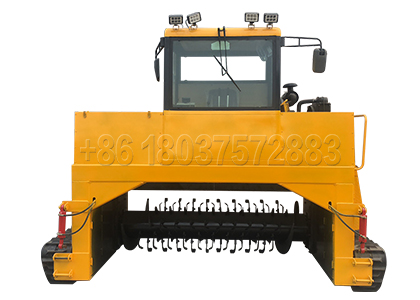 How long will you spend composting cattle manure?
There are many factors that can affect the time of composting period. And the common factors include temperature, manure volume and the number of fermentation strain. To be honest, you'll get cow manure fertilizer more quickly in summer, when temperatures are better for it. Because suitable temperature will improve the decomposition of organic matters and kill eggs, pathogen and grass seeds. If you don't adopt fermentation equipment to make cattle compost, that will cost you six months to get cow dung manure. On the contrary, if you adopt manure composting equipment, which can shorten composting period to 20 days. And our manure compost turner is suitable for small or large manure composting. In addition, SEEC still have commercial fermentation tank can help you get cattle manure compost in 7-10 days. In a word, you can get fermented fertilizer in a short time.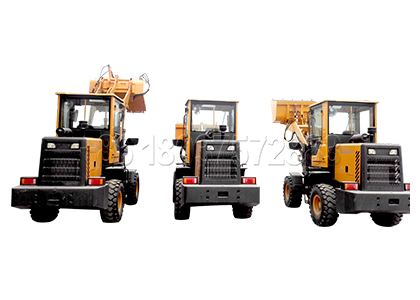 Want to get high-efficiency cow manure fertilizer?
If you want to get high-quality cow manure fertilizer-cow manure fertilizer, you can make granular cow manure fertilizer. In SEEC, we have professional equipment can help you make granular fertilizer from cattle fertilizer. That is cow manure granular fertilizer pelletizer. For making cow manure fertilizer pellets, SEEC has various cow manure fertilizer granulator for your cow farm and fertilizer plant. That is new type organic fertilizer granulator, disc granulator, rotary drum churning pellet mill. You can choose the suitable granulators for making fertilizer pellets. If you don't know how to the right fertilizer granulator, free feel to contact us.
In addition, you can choose wet granulation or dry granulation to make fertilizer pellets. Both of them can make high quality granules.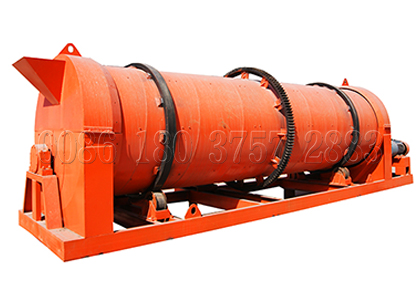 Purple granular cow manure fertilizer pelletizer
Model: SEECYZ-2800(can be customized)
Edge height(mm): 450
Rotary speed(r/min): 14
Motor power(kw): 11
Capacity(t/h): 2-3
Dimensions: 3200×2200×3000
Cow dung or money?
If you leave cow dung lying around, that will be the harmful material. But if you can collect cow poop together and turn it into organic cow compost. then you sell the cow compost to farmers and gardeners, you will get money from it. So don't think the cow poop is a annoy dung. If you careful enough, you can earn a lot of money.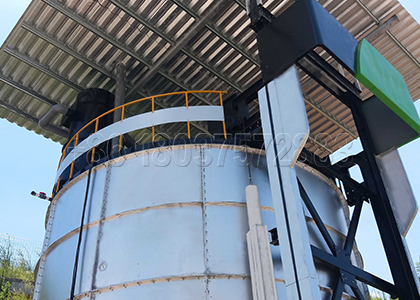 Cow poop fermenter for sale
Model: SEECFJG-10
Heating power(kw): 4×6
Stirring power(kw): 11
Reducer model: BLED85-493-11
Stirring speed(r/min): 3
Overall size: 2400×2400×6900
How many places can you use cow manure compost?
There are many places you can use cow manure compost. Meanwhile, you have many places you can use the cow dung compost turner. Cow manure compost can as fertilizer for vegetables and composted cow manure also can as fertilizer for vegetable garden. And there is more and more lawn in country.
Because urban greening is becoming more and more important. So the cow dung compost made by our compost equipment can be used in lawn. Now you know the cow manure compost can as a fertilizer for lawn.