Composting pig manure is the process that simulates the production process of humus in nature. It uses microorganisms and fungi to decompose organic materials into humus. Composting mainly has two kinds of fertilizers: brown fertilizer and green fertilizer.
"Brown fertilizer" refers to the substance that contain a lot of nitrogen and the material with high-temperature fiber decomposition bacteria. And livestock manure, poultry manure, cottonseed, beans and other fertilizers with high nitrogen content. For example, human and animal urine, sewage, pig manure, horse dung, sheep dung, plant ash and so on. "Green manure" means manure such as fallen leaves, hay, peels, vegetable leaves, stubble, etc. Pig manure as a kind of "brown fertilizer", it also has many beneficial substances. So composting pig manure will have many useful purposes.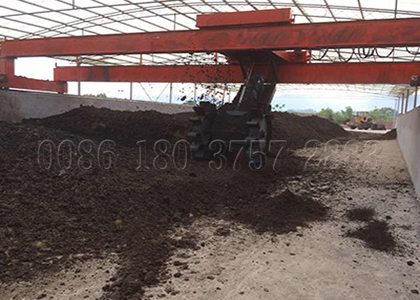 What equipment should we use to deal with pig dung?
Here are the process of composting pig manure.
Solid-liquid separator machine for dealing with pig manure raw material. Because there is too much water exist in the pig dung, you had better dehydrate with the solid-liquid separator machine. After this, we can get dried pig dung.
Pig manure chain plate type compost turner. The second machine you need to use is our chain plate type compost turner. As mentioned above, we will spend less time to ferment raw material by using SEEC compost equipment. After this you will get fine fermented organic manure powder. We can put this fertilizer directly into the farmland and help crops grow.
Horse manure fertilizer semi-wet crusher. Next, because some fermented fertilizer is blocky. We should use semi-wet material crusher to crush the raw material. Then you get the powdered pig manure.
Finished fertilizer single bucket automatic packing machine. Finally, our fertilizer packing machine will help to pack the powdered pig manure。
And if you want to produce higher-quality and more beautiful organic fertilizer, we suggest that you can choose our organic fertilizer granulator. Our new type organic fertilizer granulator will help you produce more beautiful pellets and easier to store. Meanwhile, this kind of fertilizer is easy to sale.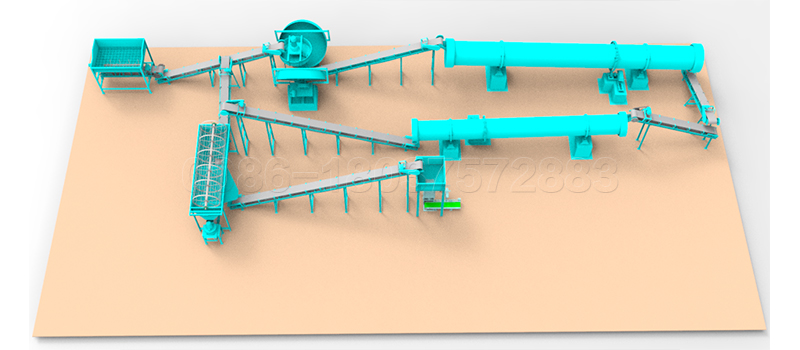 SEEC chain plate type pig manure compost turner for sale
Chain plate type compost making machine is suitable for aerobic composting of organic solid waste, such as livestock and poultry manure, sludge and garbage, and straw and so on. Its walking system adopts frequency conversion speed regulation. So, it has the character of good adaptability to different materials, smooth operation, high turnover efficiency and deep groove operation. It can effectively shorten the fermentation period, improve production efficiency and product ability. Variable frequency aped control system can be well adapted to the change of working load. According to the material resistance, the speed of walking can be adjusted flexibly to make the equipment more adaptable and flexible. Optional transfer vehicle can realize the use of multi-groove equipment. Under the condition of the capability of the equipment, the production scale can be expanded and the value of the equipment can be increased by adding the fermentation groove.
In addition, if your compost turner has any problem, you are free to contact us. We will try our best to solve your question. So, if you want to buy a compost turner for your pig farm. Chain plate type compost making machine will be your first choose.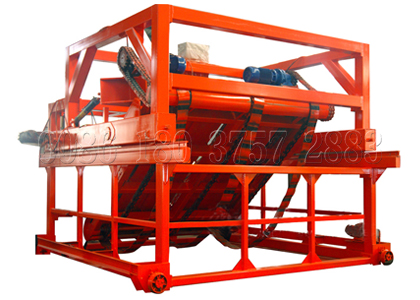 Small pig manure fertilizer machine for your pig farm or small scale fertilizer plant
We know some people want to find small pig manure fertilizer machine for making pig manure compost. In SEEC , we have small scale fertilizer making machine-pig manure moving type compost turner. This kind of pig manure compost making machine has the character of four-wheel walking design. Thus, you can operate it easily. In addition, this compost turner has reasonable price. And it can make pig manure fertilizer in a short time. This machine can work not only in open spaces, but also in workshops. If you want to have a small pig dung fertilizer machine, our pig manure moving type compost making machine can help you a lot.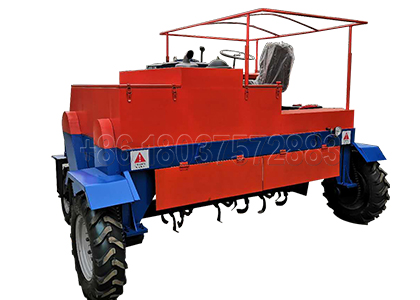 What should you notice in pig manure composting process?
Temperature:There is one detail about temperature that you should pay attention to. In the composting system, when the temperature up to 60℃, then you need to turn the pig manure heap. Because you have the pig manure compost turner, you don't need to worry about the problem of incomplete fermentation. And if the pig manure compost heap is above 65℃, it needs a lot of flipping. Remember, you need to keep the temperature at 65℃. Because high temperatures can have adverse effects on nutrients and affect fermentation.
Moisture content: As mentioned above, if the water content is too high, you can use a solid-liquid separator machine, which can directly treat pig manure to achieve standard water content. In addition, you can also add some straw, mushroom residue, sawdust to adjust water content to 60%-65%.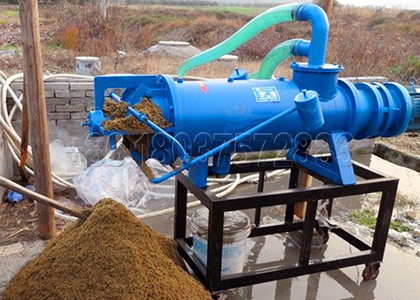 How to prepare pig manure for composting?
Because pig dung has some terrible smell, so pig waste management becomes a big problem. If you have a pig farm, you should deal with it properly. Composting pig manure maybe the best way to handle the pig dung. That is to convert it into organic fertilizer and selling it to farmer and gardener. Then you will get more money from it.
First you should collect the pig manure and put them in a fixed location.
Then use SEEC wheel type compost turner to help pig manure fermentation. Because if you ferment pig manure by traditional fermentation method, it will take too much time. With our fermentation equipment, it will only take 15days.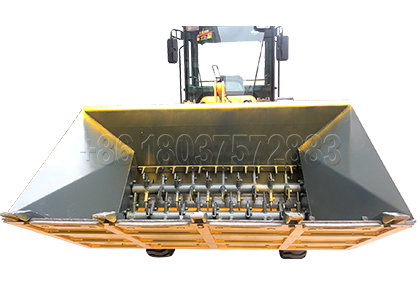 Animal poop compost turner for sale
Model: SEECLDF-2600(can be customized)
Durning width(mm): 2600
Durning height(mm): 1100-1300
Row spacing(mm): 800-1000
Working speed(m/min): 6-10
Capacity (m³/h): 1000-1200
What is the use of the pig manure agitation system?
In SEEC pig manure composting system, there is a notable fertilizer production system. That is pig manure agitation system. Why are you going through this process? The reason is some people want to get more efficiency pig manure. Then this pig manure mixing system is used to make high efficiency pig manure. As mentioned above, we know after the process of crushing, then you can powdery fertilizer. If you want to get more efficiency pig manure, you need to do is add some microbial agent in powdery pig fertilizer. For getting well-mixed manure fertilizer, you had better use a pig manure fertilizer mixing machine. SEEC organic fertilizer disc mixer can help you get well-mixer pig manure fertilizer in a few minutes.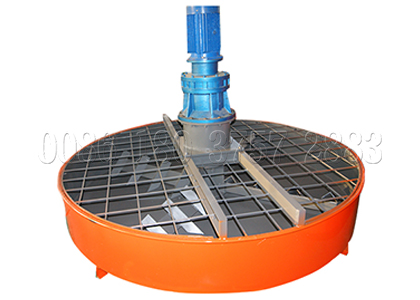 Organic fertilizer disc mixer for sale
Model: SEECPJ-2200
Edge height(mm): 400
Disc diameter(mm): 2200
Motor power(kw): 7.5
Mixing speed(r/min): 16
Mixing capacity(t/h): 6-8
Available materials for pig manure compost turner
Agriculture waste. If you have a farm, there will be a lot of agriculture waste in your farm. By using SEEC fertilizer compost turner, you can convert agriculture waste into organic fertilizer. In addition, you can also put these organic fertilizer to your farmland. That can save your cost of organic fertilizer.
Animal poop. Our fertilizer compost turner not only can deal with pig manure, other animal waste can also be treated, such as chicken poop, horse dung, sheep poop, etc.
Other organic fertilizer raw material. It can be used for the fermentation of sludge and garbage, filter mud from sugar mill, worse slag cake and other organic waste.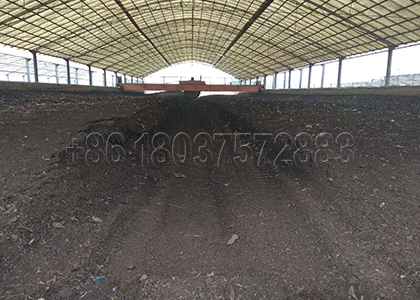 Fertilizer composting equipment for sale
Model: SEECLDF-2300(can be customized)
Durning width(mm): 2300
Durning height(mm): 600-1000
Row spacing(mm): 800-1000
Working speed(m/min): 6-10
Capacity (m³/h): 500-700
When pig manure composting finished, where can you use it?
Compost as an organic fertilizer, it has many uses. The benefits of compost are numerous. It can build good soil structure, enable soil to retain nutrients, water, and air, protects against drought, help maintain a neutral PH. And it can also protect plants from many diseases commonly found in the garden. It also feeds earthworms and other microbial life in the soil. Compost not only can be used in the garden, but also can be used in your farmland. Because the compost is rich in micronutrients, it will increase the grain output. Meanwhile, if you have a lot of pig dung and don't know how to deal with it. Composting pig manure is necessary.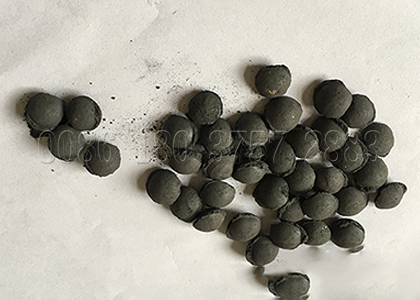 Does pig dung have a lot of beneficial composition for compost production?
To be honest, pig manure composition has many beneficial ingredients. It contains all 13 of the essential plant nutrients that used by plants. These include nitrogen (N), phosphorous (P), potassium (K), calcium (Ca), magnesium (Mg), sulfur (S), manganese (Mn), copper (Cu), zinc (Zn), chlorine (Cl), boron (B), iron (Fe), and molybdenum (Mo). These elements are necessary for plants.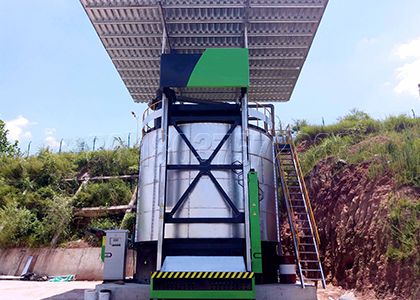 Poultry manure static fermentation tank for sale
Model: SEECFJG-10
Heating power(kw): 4×6
Stirring power(kw): 11
Reducer model: BLED85-493-11
Stirring speed(r/min): 3
Overall size: 2400×2400×6900
Why should you compost pig manure?
We know we can't put pig manure into farmland directly. But you know why? There are many pathogens, which exists in the raw pig manure. It will trigger the water pollution and affect the human health. In addition, untreated pig manure can harm crops. Because the pig manure didn't get fermented, pig dung will produce high temperature to kill crops. Using a compost turner for improving pig manure compost making is necessary. It will convert a bad thing into a good thing.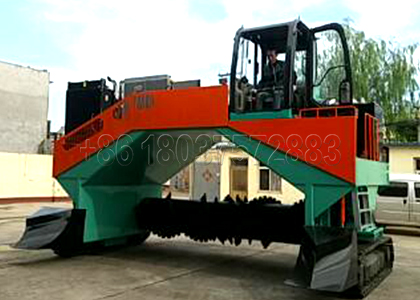 Pig manure crawler type compost turner for sale
Model: SEECLDF-2600(can be customized)
Durning width(mm): 2600
Durning height(mm): 1100-1300
Row spacing(mm): 800-1000
Working speed(m/min): 6-10
Capacity (m³/h): 1000-1200
Is the pig manure that organic fertilizer making machine produces harmful to vegetable and fruits?
As a kind of livestock manure, pig dung is as same as some other animal dung. So you don't worry the pig manure will harm your fruit and vegetable. As mentioned above, it is suitable for you to use organic fertilizer making machine to deal with it. And the process of composting pig manure has to follow the principle of complete fermentation. After composting process, you will get the organic fertilizer which is odorless. What's more, this kind of pig manure is good for plants.
Pig manure composting process