Horse manure composting systems belong to organic fertilizer production system. Horse manure compost making machine is the important part of the horse manure composting system. It means if you want to convert horse poop into organic fertilizer, you must use horse manure compost machine. But do you know why we convert horse manure into organic fertilizer? Because there are too many harmful substances in raw horse manure. Fresh manure should not be used on plants to prevent the possibility of burning their roots. While horse manure is more nutritional then other animal poop, horse manure may also contain more weed seeds. So, if you want to use horse manure to your farmland, you have to treat it by compost making machine.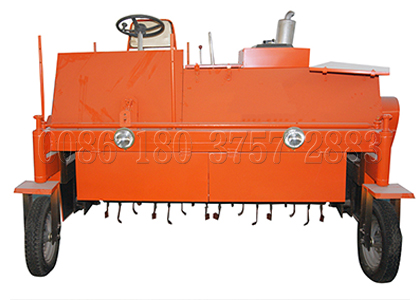 How can we get the horse poop compost?
To be honest, there are many methods we can get the organic horse manure compost .
First if you only have one to three horses, you can build a horse manure compost bin. That's the simplest method of the horse manure composting systems. You will need at least two bins, maybe a third for convenience. A two-bin system works by piling manure and stall wastes in one bin. When that bin is full allow it to compost and start filling the second bin.
Once the first bin is done composting you can start using the finished compost material. For convenience or if you have several horses you may want to consider going to three bins. This allows one bin for the daily stall wastes, another bin that is full and in the composting stage, and a third bin for the finished compost to be removed and used at your leisure. The fertilizer made from horse manure equipment and horse manure as compost, it must have abundant nutriments . You can get the horse manure compost by this way.
A quick method of composting horse manure. And what is the best way to compost horse poop?
Forklift type compost turner for horse manure composting.
But if you have the small horse farm, the horse dung compost bin is not big enough and the process is too slow. Then you will need a compost turner to make the organic fertilizer. Our company have the small scale horse manure compost production machine-forklift type compost turner. This kind of compost making machine is designed for the small scale organic fertilizer plant. Next we will tell you the characteristics of forklift type compost turner.
Fork type compost making machine is the patent product of our company. It is suitable for the fermentation with small scale of livestock manure, sludge and garbage, filter mud from sugar mill, worse slag cake and straw sawdust and other organic waste. Compared to the traditional turning equipment, its advantages are as follow:
Strong function: the forklift type compost turner has four function: turning, transshipment, mixing and crushing.
Strong applicability: it can be operated in the open air and workshop as well.
Stir evenly: the new type technology is dedicated to the process requirements of microorganism aerobic fermentation material, which can effectively mix the viscous fermentation materials, microbial fermentation agentia and straw powder well.
Discharge seal: the unique hydraulic design makes the driver open and close the feeding port of the flip bucket in the cockpit.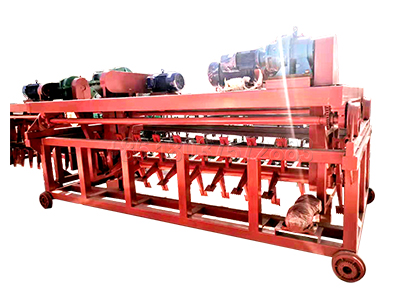 SEEC Wheel type compost making machine for horse manure processing
If you have a big horse farm, you need a bigger horse manure composting machine. Wheel type compost making machine will be your best choice.
Wheel type compost making machine also is the patent product of our company. And compared with the traditional turning equipment, its advantages are as follow:
The high turning depth: the depth can be 1.5-3 m.
The large turning span: the largest width can be 30 m.
The low energy consumption: adopt unique energy efficient transmission mechanism, and the energy consumption of the same operation volume is 70% lower than that of the traditional turning equipment.
Turning with no dead angle: the turning speed in symmetry, and under the displacement of the governor shift trolley, there is no dead angle.
High degree of automation: it is equipped with fully automated electrical control system, when the turning is working without the need for operator.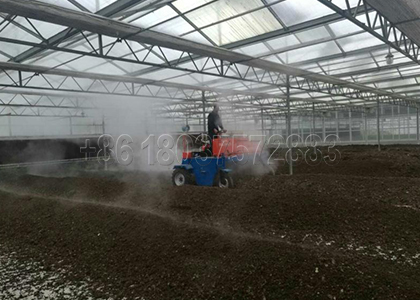 Is horse manure good organic fertilizer?
There are many nutrients in the horse poop. What are the benefits of horse manure composting systems? For example, the main advantage of poultry manure as fertilizer (particularly horse manure) is in its physical properties: improving "carbon content" (really "fiber") in the soil. That fiber allows more small air pockets in the soil, improving moisture holding capability, better habitat for microorganisms and allowing better access of the roots to water, minerals and N.
Horse manure can give new plants a jump starts while providing essential nutrients for continual growth. It contains adequate amounts of organic matter and can be applied in various ways. It' s also slightly higher in nutritional value than cow manure.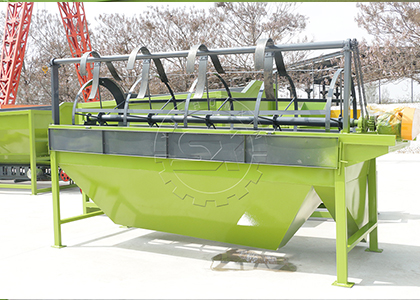 How to make a horse manure compost pile?
Some people don't know how to make horse manure compost. Making horse manure compost is an easy thing by using SEEC fertilizer organic fertilizer production line. Then we will tell you how to make it.
First, you should have a lot of horse manure for using. And you can use SEEC solid-liquid separator machine to dehydrate the raw material.
Then these horse manure have to be fermented. Because the raw material has many harmful bacteria. These bacteria will harm your crop. By the way, if you want to get the good quality horse manure, you should use SEEC compost turner. In the horse manure composting systems, horse manure compost making machine is important. By using compost making machine, you will get the horse compost as soon as possible. And it will reduce your labor force.
Next you should use semi-wet material crusher to crush the fermented horse manure. Then you will get the powder fertilizer.
If you don't want to get the granular fertilizer, then you just need screening machine and packing machine to finish the next steps.
But if you want to get the pellets fertilizer, you can use SEEC new type organic fertilizer granulator to help you. With the help of the pellet making machine, you will get the pellets fertilizer what you want in a short time.
Why do we use compost turner?
Buying horse manure compost is necessary for farmers. If you have a horse farm, use a horse dung compost making machine is better. Through this way not only can deal with the horse poop, but also can seal the horse manure compost to farmers. You can earn extra money by this way. Meanwhile, it can also reduce the air pollution and it is better to the environment.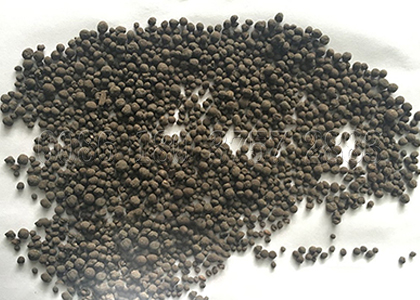 What are the problems should be noticed in the horse manure composting systems?
Moisture. First, the moisture content of the horse manure composting systems is the problem you should notice. As we all know, horse manure raw material doesn't have too much moisture. But for composting horse poop, we also need to deal with the moisture. And the moisture content must be between 40%-65%. Thus, in the horse manure fertilizer composting system, you need to use a horse manure separator machine to dispose the raw material.
Temperature. If you want to get granular fertilizer, you also need to use rotary cooling machine. This machine is used to control the temperature of the fertilizer pellets. Because after the process of drying, the temperature will up to 60℃-70℃. To lower the temperature of the granular fertilizer, you should use rotary drum cooler to decrease temperature in your fertilizer production line.
Want to get more efficiency horse manure fertilizer?
Some people want to get more efficiency horse manure fertilizer, what should they do? Generally speaking, you can add some microbial agent in the horse manure fertilizer before the process of granulating. That can make your horse manure fertilizer more efficiency.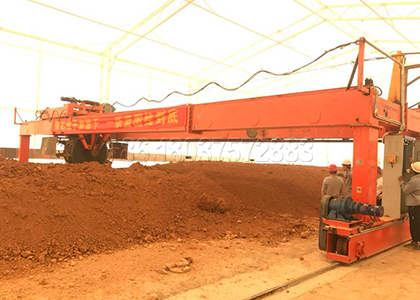 Does horse manure compost smell bad during the horse manure composting compost?
To be honest, fermented horse manure is tasteless. But in the process of fermenting, Inevitably, there will be an unpleasant smell. If you don't want to smell bad during fermentation,you can use our another fermentation equipment, that is fermentation tank. SEEC in vessel composting machine is closed Spaces. The deodorization system mainly consists of fermentation chamber, main shaft stirring system, hydraulic power system, feeding material lifting system, automatic discharging system, high-pressure air supply system, deodorizing heat exchange system and automatic control system.
And the deodorization and heat exchange system collect and processes the gas after fermentation by wet spray or chemical method, and then discharges it after reaching the standard, so as to avoid secondary pollution to the surrounding environment. At the same time, waste heat is collected and reused to reduce energy consumption.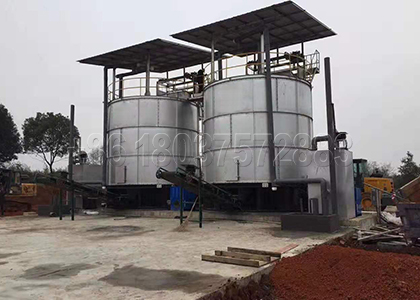 Static horse manure compost making equipment for sale
Model: SEECFJG-10(can be customized)
Heating power(kw): 4×6
Stirring power(kw): 11
Reducer model: BLED85-493-11
Stirring speed(r/min): 3
Overall size: 2400×2400×6900
Therefore, if you adopt fermentation tank to make horse manure fertilizer, you will not have the problem of bad smell.
Horse manure compost nutrients
There are many nutrients in horse manure compost. Do you want to know what they are?
The water content of horse manure is 75.8%, the organic matter is 21%, the nitrogen is 0.58%, the phosphorus is 0.3%, and the potassium is 0.24%. Horse manure is often called "hot compost" due to its coarse texture, loose and porous texture, water content, fast decomposition of organic matter and high fermentation temperature. Horse manure is often used as a hot material to raise the temperature of seedbed and promote the growth and development of seedlings. These nutrients are important to the growth of plants and crops.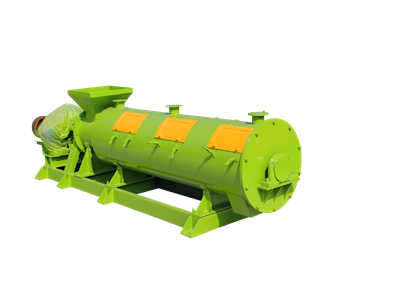 Fertilizer granulator for making horse manure pellets
Model: SEECJZ-1000 (can be customized)
Installation angel: 2°-2.5°
Capacity(t/h): 2-4
Total power(kw): 75
Moisture of feeding material: 20%-40%
Dimensions: 4700×2350×1600
Is horse manure compost good for roses?
As mentioned above, we know there are many benefits in horse poop. Some people want to know if horse manure is good for flowers or not. Such as, the rose, mum, violet, lavender, etc. Because there are a lot of beneficial elements existed in the horse dung compost. If you spread horse manure on the flower field, the flowers will grow better. The most obvious manifestation is that the flowers will become more colorful. And leaves rarely turn yellow. The fragrance will be more fragrant than ordinary flowers. Thus, the horse compost is good for roses. You can apply fermented horse manure to your rose garden. In addition, the horse manure compost can also be applied to the lawns and tomatoes.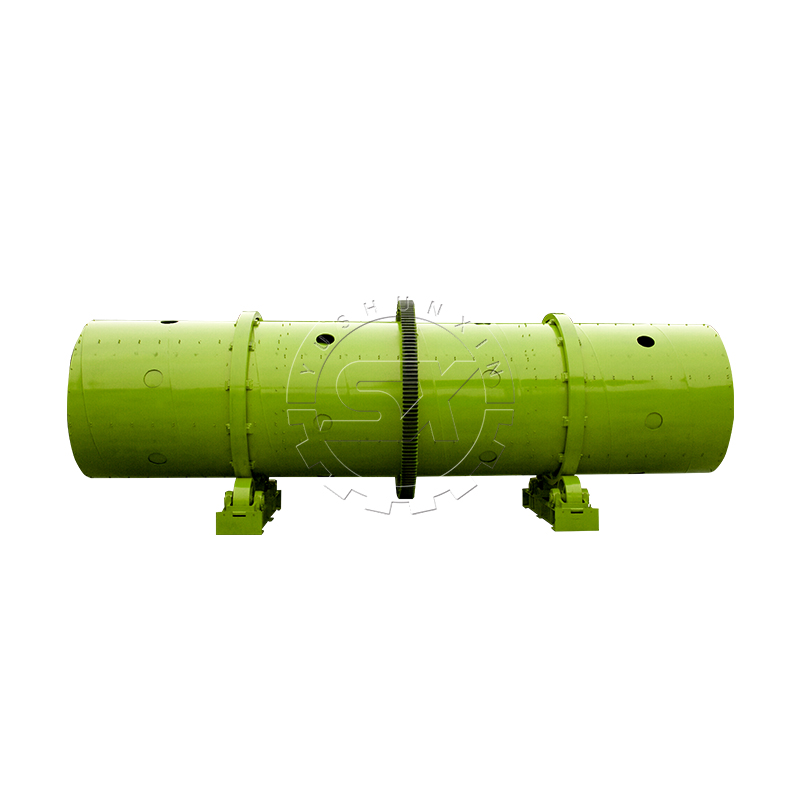 Horse manure fertilizer making machine for sale
Horse manure fertilizer making machine
Model: SEECJZ-1200 (can be customized)
Installation angel: 2°-2.5°
Capacity(t/h): 4-6
Total power(kw): 90
Moisture of feeding material: 20%-40%
Dimensions: 4900×2550×1800
Where to buy cost effective but high-performance horse manure compost facility?
SEEC Quality horse manure composting system to help you make horse manure compost for sale. There are many places you can get the horse manure compost turner. First you can ask your friend where to buy compost making machine, maybe they know the right places. And you can search the places online to find what you want. Of course you can get the horse manure compost making machine from SEEC heavy industry technology. Our company will provide various compost turner what you need. Because we have a professional team at there. You can trust us to product quality horse manure compost making machine for you.
Horse manure compost making process