Organic fertilizer is the important fertilizer for farmers and gardeners. In recent years more and more people and countries realized that organic fertilizer plays an important role in farmland. Why they realized this question? Due to use chemical fertilizer for a long time, soil degradation became more serious. And there are a lot of things that cannot be change. The direct result is the output of the crop drops. Therefore, the method to improve crop production became very serious. Because it's not just a matter of one country, it's about the countries all over the world. So organic fertilizer production became more and more popular in nowadays. Here we will tell you something important about small scale organic fertilizer plant.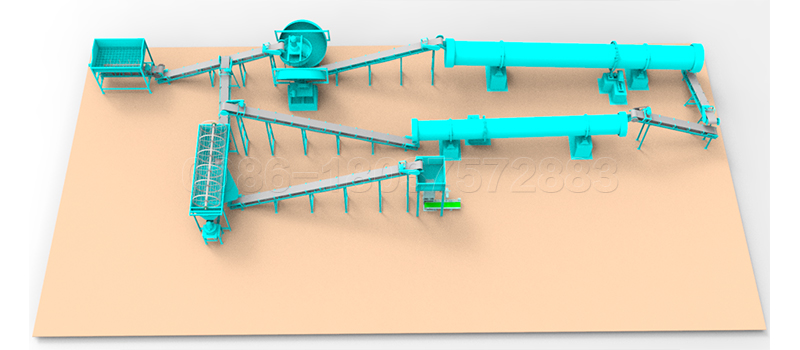 What fertiliser machines do you need for your small size fertilizer business?
Then it's the time to make organic fertilizer, you have to know the details to make organic fertilizer.
Small scale semi-wet material crusher:
Semi-wet material crusher is used in the crushing of high moisture material, like bio organic compost fertilizer, grass mud carbon, rural straw waste, industrial organic wet, livestock and poultry droppings, etc.
Compost turner is the main part of an organic fertilizer production line. Compost turner is a machine to accelerate the fermentation of organic fertilizer. Use compost making machine will only take 15-20 days to achieve the organic fertilizer fermentation.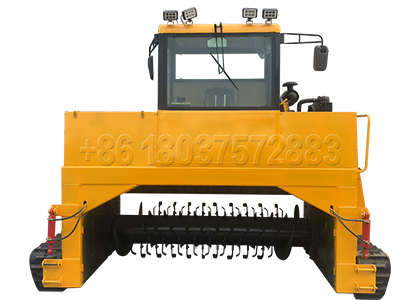 Mini size crawler type compost turning machine for sale
Model: SEECLDF-2300(can be customized)
Durning width(mm): 2300
Durning height(mm): 600-1000
Row spacing(mm): 800-1000
Working speed(m/min): 6-10
Capacity (m³/h): 500-700
Organic fertilizer pellet machine is also the important machine about the process of making organic fertilizer. The purpose of small scale new type organic fertilizer pellet machine is to make the organic fertilizer from powder to the particle shape. And the granulation rate is over 93%.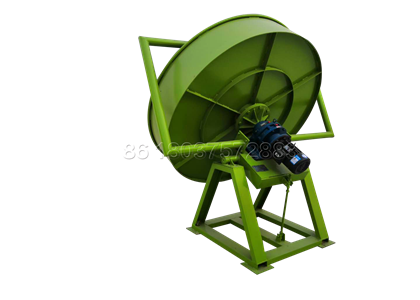 Small scale disc granulator for sale
Model: SEECYZ-600(can be customized)
Edge height(mm): 280
Rotary speed: 33.5
Motor power(kw): 0.75
Capacity(t/h): 0.05-0.1
Dimensions: 800×700×950
Small size drying machine:
Drying machine can make organic manure, chicken manure, cow dung, pig dung's water content from 70%-80% to 13%. And the whole process in the closed system, so as to reduce the environment pollution in the drying process. The equipment consists of wringer discharging device, wringer feeding device, roller crushing and drying machine, wringer discharging device, dust removal device and smoke exhaust system.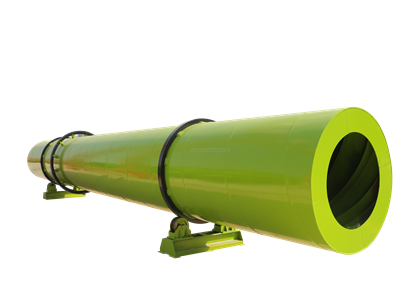 Small scale organic fertilizer drying machine for sale
Model: SEECHG-0808 (can be customized)
Power(kw): 5.5
Intake temperature(℃): ZQ250
Inatallation inclination angel(degree): ≥300
Speed(r/min): 6
Throughput(t/h): 1-2
Mini scale organic fertilizer packaging machine:
The complete equipment of rotary coating machine consists of dust removal device , mixing tank, oil pump and main engine and fertilizer packaging machine. It adopts powdering powder or liquid coating process, effectively preventing the lumps of compound fertilizer, which is an effective compound fertilizer equipment.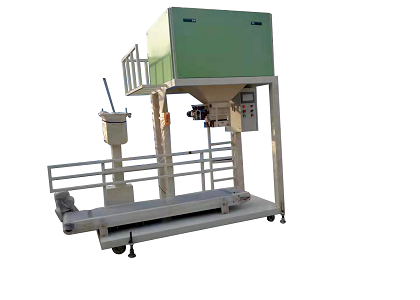 Small scale automatic packaging machine for sale
Model: SEEC-50
Weighing range(kg): 25-50
Packaging accuracy: per time≤o.2%; Average≤0.1%
Packaging rate: single weighting: 300-400
Microscopic index value(kg): 0.01
Temperature: -10-40°C
How to produce fertilizer at a lower costs?
Do you want to make cheap fertilizer for your small scale organic fertilizer plants? We know some people want to find a way of producing cheap fertilizer. In SEEC, we have the powder production line can help you make cheap fertilizer. Here is the organic fertilizer manufacturing process.
First, you need a solid-liquid separator machine to dehydrate the raw material.
Next you should use compost manure making machine to make organic compost. With the help of compost turner, you will get fermented organic fertilizer. And the shape of fertilizer is powder. This organic fertilizer can be applied to the farmland directly. Thus, you don't have to worry about the fertilizer can burn the seedlings.
Then you need have a new type vertical crusher to crush the fermented material. Because some materials may be solid after the process of composting. And after the process of crushing, you will get the crushed organic raw materials.
Screening. If you want to get high quality powder fertilizer, you can have a screening machine to screen out the fertilizer that is too big.
The final step is packing. You can use SEEC single bucket automatic packing machine to finish this step.
Because this organic fertilizer manufacturing process is the simple production process. You just need these five fertilizer machines to make organic fertilizer. That's easy, right?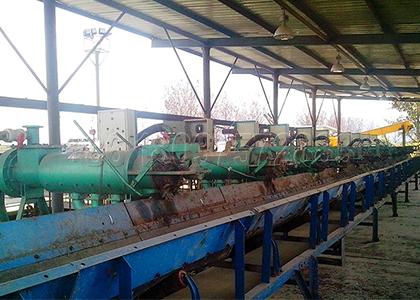 What should you consider before you start a small scale fertilizer plant?
If you want to build a small fertilizer plant, what things should you consider? There is no doubt that there are many questions in your mind.
Make a market research. Generally speaking, before you set up a small scale organic fertilizer factory, you should make a market research first. As the Chinese saying goes, "know the enemy and know yourself, and you can fight a hundred battles with no danger of defeat", one should know both himself and his counterpart to win each battle. Therefore, you had better know the factory around you, and know the information about them. Then you can make your own production plant according this information.
Choose an ideal fertilizer making factory . You want to build a small fertilizer plant has proved that you have enough money. The next step you should think is to choose a workshop. The workshop should as far away from the city as possible. Because the workshop near city means you need spend more money. And everyone don't want to cost too much money.
What is a perfect plant for fertilizer production in a samll scale?
Geographical environment of the factory address. What's more, the second thing you should consider is the geographical environment of the factory address: the area, leveling difficulty, drainage, terrain height, roads and so on
The cost of labor also should be consideration. That means you should consider the venue seriously.
Facilities needed in the small fertilizer plant: At last, you should buy the organic fertilizer equipment. If you want to build a mini fertilizer plant, you have to buy the small scale organic fertilizer machine. Do you know how many fertilizer facilities are included to start a small scale fertilizer plant? We will tell you at the following paragraph.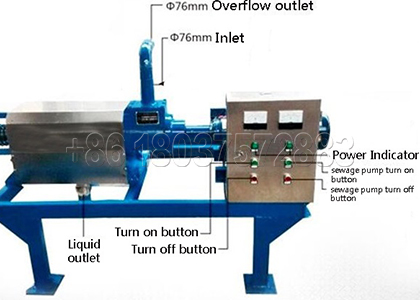 How much money is required to set up a mini organic fertilizer production plant?
There are many factors to consider when building a small scale fertilizer plant. The important point of build a factory is the organic fertilizer making machine. Of course, organic fertilizer equipment is hard to choose and the price are different in different factories. Organic fertilizer making equipment is the part that you cannot ignore. And your money should spend on this part. If you want to make high-quality organic fertilizer, you have to choose high-quality organic fertilizer making machine. Please contact us, then TPMGDA's engineer will tell you how much you will take.
How to make the best organic fertilizer?
Due to so many influence factor, maybe you will think how to produce the best organic fertilizer. This is the first question to consider after you have built your small scale organic fertilizer plant. If you want to produce the best organic fertilizer, the important thing is you have to use the best organic fertilizer making machine. SEEC heavy industry technology has the best mini organic fertilizer product equipment. Next you have to think of the question of how to choose the raw material. There are many materials you could choose, for example, cow dung, pig poop, straw, livestock manure, sludge and garbage. Those waste are the good material for making organic fertilizer.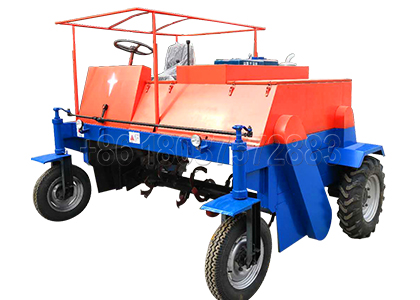 How to make best organic fertilizer from food waste/leaves?
First you should collect the raw material from cow farm or livestock farm. In addition, this material has to experience the process of crushing, compost fermentation, mixing, granulating, drying, cooling, screening, packaging.
Only through this kind of process can you get the good organic fertilizer. Every step should not be omitted.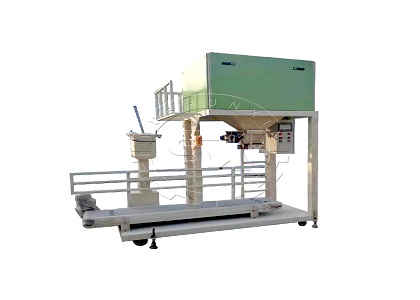 Why do farmers use organic fertilizers?
Because the farmland become more and more barren by applying too much chemical fertilizer. And the yield of crops is getting lower and lower. The farmers want to find a useful way to solve this kind of problem. Organic fertilizers contain a large number of probiotics. These microorganisms can play a biological role in the soil, constantly improving the soil and making the barren soil more fertile. Thus, the organic fertilizer will improve this problem. If you start small scale organic fertilizer production plants, that will help you to earn more money. Because many farmers around you will buy the organic fertilizer from you.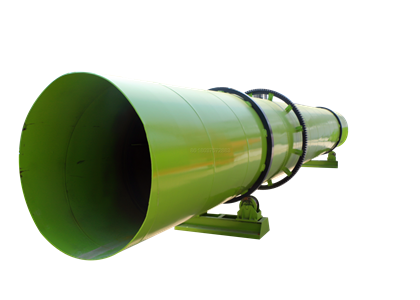 Why our small-scale organic fertilizer plant is popular on farm?
Wide application. Generally speaking, by adopting our mini organic fertilizer plant, almost all the waste from a small and medium farm can be processed into powdery organic fertilizer or organic fertilizer pellets.
In addition, SEEC small size organic fertilizer plant is not expensive and easy to operate. And our small fertilizer plant can achieve automatic production, Therefore, it will save your cost of labor.
High production efficiency and short production cycle. The production capacity of small organic fertilizer production line is 0.02-2 ton per hour. Certainly, our fertilizer production line can be customized. And the fastest fermentation period is only 7-10 days.
Compact structure, small occupation, low consumption and no pollution to environment.
You can use the local organic fertilizer raw material. So, you have many choices to choose fertilizer raw material. And it also can reduce the cost of fertilizer application.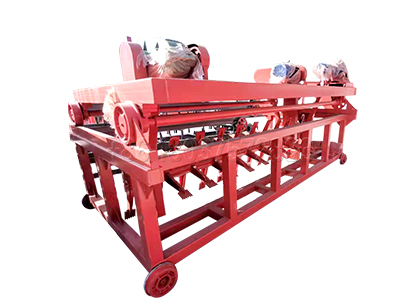 How to make organic fertilizer from 200 cow's poop in small organic fertilizer plant?
As mentioned above, you will know that the cattle poop is a good organic fertilizer raw material. Thus, if you have a cattle farm, the best way to solve the problem of cow dung is to convert it into organic fertilizer. SEEC has organic fertilizer plant can help you make high efficiency cow fertilizer from 200 cow's poop. Generally speaking, if you don't want to spend too much money on cow manure fertilizer making, you can use a simple fertilizer plant to finish it. That is small powdery fertilizer production plant.
In this fertilizer plant, you only need a few fertilizer making machines, then you can get the cow manure fertilizer what you want. And if you want to get more efficiency fertilizer, you can adopt another SEEC small fertilizer plant to make granular cow manure fertilizer. And no matter what fertilizer you want to make, we can meet your requirements.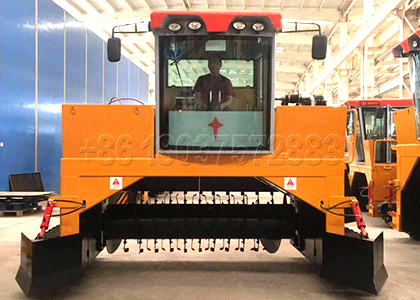 Where to buy the best small scale organic fertilizer production line equipment?
If you thought this question, you can notice that there are many methods that you can buy the organic fertilizer facility.
You can find the place through your friends, you can seek help from them. Because sometime friends know the important information that you want to know.
You can also find the facility from online, the internet is powerful in nowadays. Open the Google maps you can see the organic fertilizer factory around you.
SEEC heavy industry technology has various small scale organic fertilizer making facilities can meet your demands. You can find every part of the mini organic fertilizer production line in SEEC. So what are you waiting for, please contact us.
SEEC complete organic fertilizer production line in India