We all know the compost manure is useful to our farmland and environment, but you know what compost manure is?
Compost is an organic fertilizer made by using the animals poop and plants that contain fertilizer ingredients, then adding soil and minerals to mix. It is fermented and decomposed by microorganisms under the condition of high temperature and humid. Compost is an ancient fertilizer. Compost must be made by collecting appropriate materials, such as straw, stem and vine, wild grass, tree leaves or livestock manure, etc. And then mixing it properly and adding appropriate calcium cyanamide to promote its fermentation.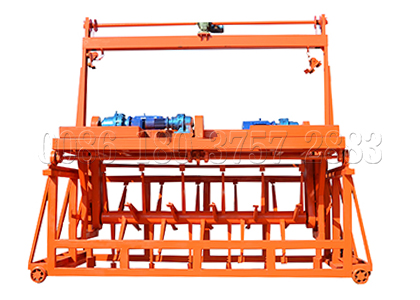 What is the process of compost manure making?
Simply speaking, the process of compost manure making is the process of manure fermentation. If you have a cow farm or chicken farm, it will be a lot of animal poop. The best way to deal with it is fermentation and convert cow dung into organic fertilizer. If your livestock farm is not big, you can make a manure compost bin. You Just need put straw, cattle manure, leaf inside and wait almost four months, then you can get the organic fertilizer. But if you have a big livestock farm, a simple manure compost is not enough. Because there is too much dung and the smell is smelly. You will need a larger fermentation facility. For example, a compost making machine will fit your needs.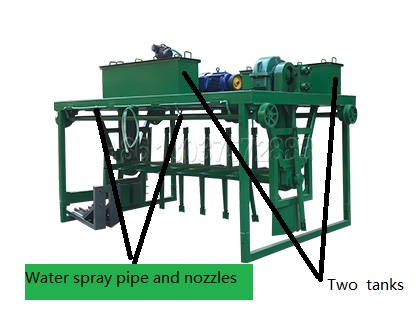 SEEC Composting machine for sale
Groove type composting facility
Groove type compost making machine is usually called rail type compost turner, track type compost turner, turning machine etc. it can be used for the fermentation of livestock manure, sludge and garbage, filter mud from sugar mill, worse slag cake and straw sawdust and other organic waste. The machine is widely used in small organic fertilizer plant, compound fertilizer plant, sludge and garbage plant, horticultural farm and the removal water. The groove type compost turner produced by our company has 3 patents. The spans can be between 3 and 30 meters and the height can be 0.8-1.8 meters. We have double-groove type and half-type groove to meet your different needs.
The groove type compost turning machine has a wide range of models, and the function configuration is uneven. If you want to know more about it, please contact us.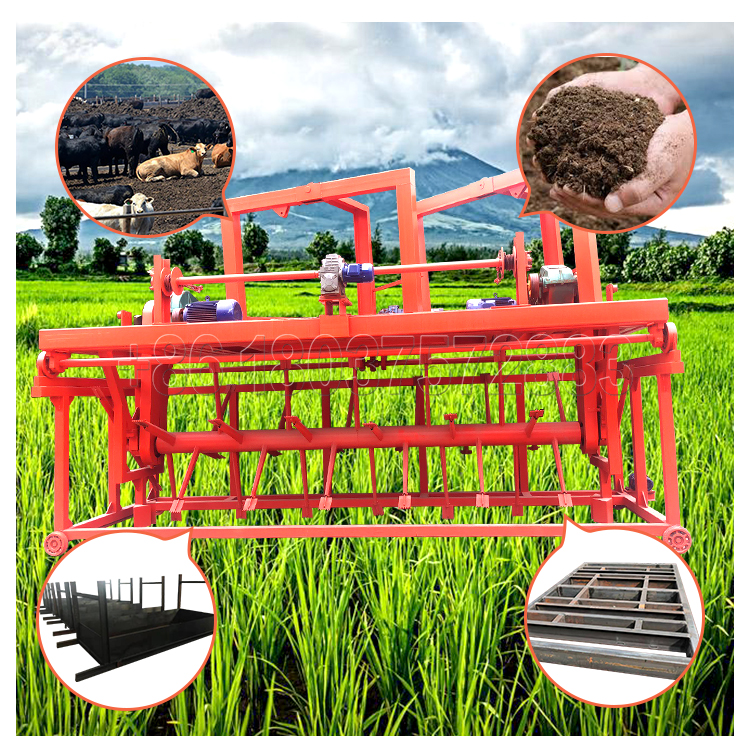 Moving type compost turner
Self-moving type compost making machine (moving type compost facility) is the main engine in the production of compost manure making. The machine takes four- wheel walking design, and it can move forward, backward and turn around, and is controlled by one person. The ride is mounted on a prebuilt long strip of fertilizer base, and the rotary knife shaft mounted under the frame of the machine is used to turn, loose move finally the car pass and become a new rickety pile. The machine can not only be opened in the open space, but also be carried out in the workshop. The advanced fermentation technology adopts the microbial oxygen consumption fermentation. According to the principle of oxygen consumption fermentation to design, the fermentation bacteria have enough space to function.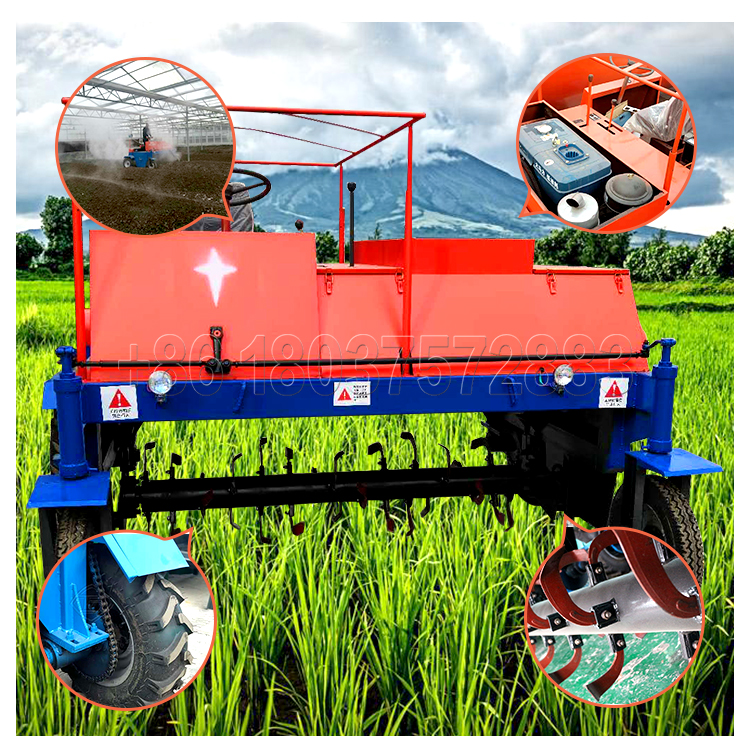 Do you know the types of compost manure?
There is no doubt that there are many types of composting manure. But do you know what kinds of compost fertilizer are available? What we can use includes maize and bean stove, finger millet, rice and sorghum straws, potato vines, banana, cassava or potato peelings, grass, animal dung or kitchen wastes. Those are compostable materials. That is to say a lot of organic waste can make organic fertilizer and as farmyard manure. We can collect those organic waste in our daily life instead of wasting them.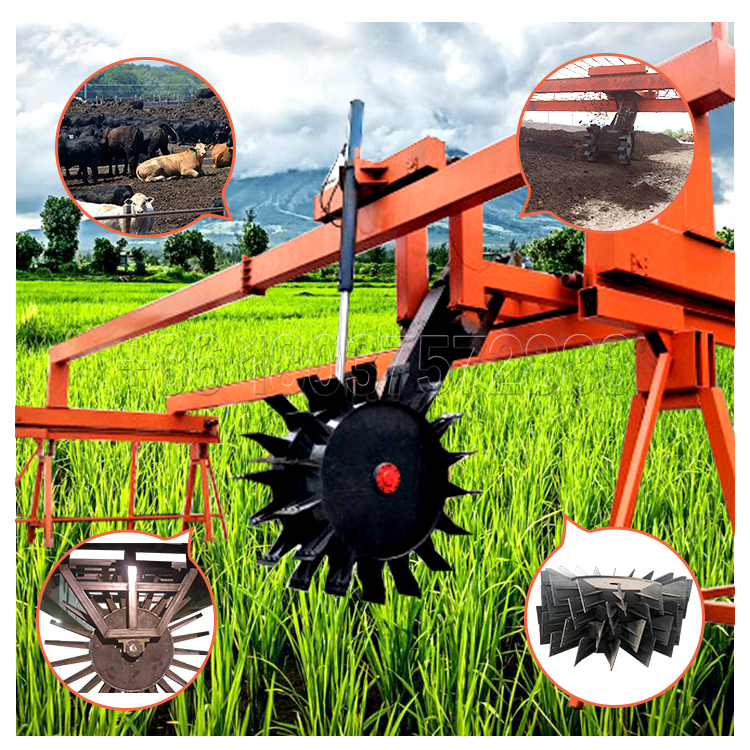 What are the methods of preparing compost manure?
As mentioned above, there are two methods of preparing compost manure. The first way is to make a manure compost bin for small farm or composting at home. And the second way is to use compost turner for large livestock farm. What do you think the best way to prepare compost manure? We think the good way is to use a compost facility to make compost. You know why? Because the chemical composition is not good for our soil. We have to deal with it well.
. why do we use compost making machine?
On the one hand, use compost making machine can save our time. If you use natural composting method, it will take almost six months. How to compost manure quickly?
If you use compost turner, it will only take twelve days. And we have various compost facility for your needs.
For example, groove type compost making machine, wheel type compost equipment, forklift type compost turner, crawler type compost facility, moving type compost turner, chain plate type compost machine and fermentation pot etc. We have so many high-quality compost making machines. You will find what you want. In the following sections, we will introduce some of them for you.
On the other hand, using natural composting method will have terrible smell. But if you choose the compost making machine, will be cleaner and more convenient, and the most important point is a greener alternative.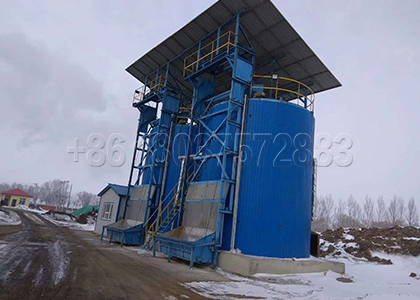 Animal poop fermentation pot
Model: SEECFJG-10(can be customized)
Heating power(kw): 4×6
Stirring power(kw): 11
Reducer model: BLED85-493-11
Stirring speed(r/min): 3
Overall size: 2400×2400×6900
How do you make compost manure in an urban setup?
We notice that some compost manufacturers want to make compost in the city. Generally speaking, building a compost factory in the city will spend you too much money. Because if the land close to the city, the price will be higher than the place far away the city. But if you want to build the factory, we can give you some useful suggestions. First, you should have the compost making machine. That is the most important thing before you start a compost business. If you want to produce high quality compost, you should choose high-quality compost making machine. SEEC can provide the suitable machine what you need.
Second, you also should consider the problem of workers. And you should have some specialized persons of making compost.
Third, the government support should be considered. You should contact with the government staff before you build a compost factory.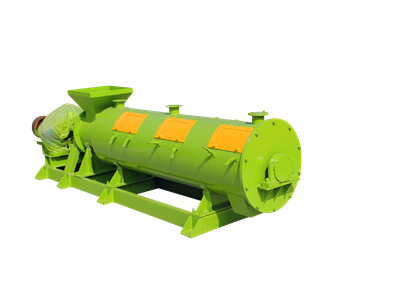 Granular compost making eqipment from SEEC
Model: SEECYZ-1500(can be customized)
Edge height(mm): 300
Rotary speed(r/min): 21
Motor power(kw): 3
Capacity(t/h): 0.5-0.8
Dimensions: 1760×1500×1950
How to find compost manure making machine?
If you want to find the nearest compost turner factory around you, first you can ask your relatives, maybe they know the place where you want to find.
You can also find the information online, open your Google Maps, you can see the place and lead you to there.
SEEC can provide the right compost manure making machine what you want. You just need to contact us. We promise will give you the most favorable prices and high-quality compost manure equipment.