If you have a poultry farm , how to handle the poultry dung?
If you have a chicken farm or a cow farm, what will you do if you want to convert poultry manure into organic fertilizer? Organic fertilizer production line is the best choice for you. But this time we will introduce an important part of the production line, that is poultry manure pellet machine. You can use our poultry manure pellet machine to make poultry manure pellets. Maybe you can say that you can deal with it by yourself replace use pellet making machine. Maybe natural fermentation is a good way for you. But there is a problem is that you will spend too much time. And due to natural fermentation waste too much manpower. So this way can affect you do other important things.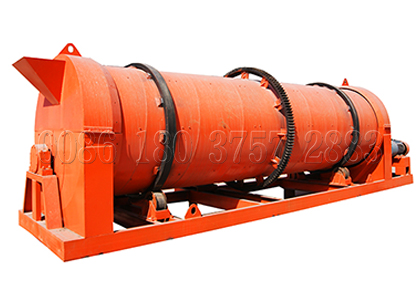 But if you use our poultry poop pellet making machine. You just need take powder fertilizer into the poultry manure granulator. And do not need to wait too long, then you can get the poultry manure pellets. So it is easy to control and use. Furthermore,the poultry manure pellet machine what we made have the good quality. Because We have adopted advanced manufacturing techniques. If there is any quality problem you meet ,you can find us at any time. And we will relay you in time.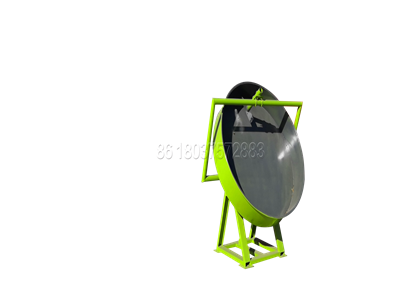 Little poutry manure pellets making machine for sale
Model: SEECYZ-600(can be customized)
Edge height(mm): 280
Rotary speed(r/min): 33.5
Motor power(kw): 0.75
Capacity(t/h): 0.05-0.1
Dimensions: 3400×2400×3100
How to use poultry manure pellet machine?
We will tell you how to use disc granulator, this is a kind of granulator what we make.
Starting up. Before starting up, check whether gear oil is added to the reducer and whether the rotation direction of the disk is correct.
Operate. Press the start button to start the host machine. Observe whether the equipment operates normally, whether there is vibration and whether the rotation is smooth.
Filling. Water and powder can be added after the poultry manure pellet machine running normally
Granulation adjustment. After filling, the disk angle can be adjusted to make the granules to achieve the required size.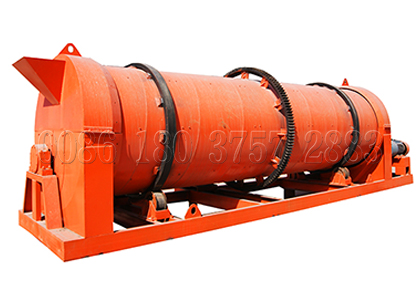 Poultry manure processing machine for sale
Model: (can be customized)
Installation angel: 2°-2.5°
Capacity(t/h): 4-6
Total power(kw): 90
Moisture of feeding material: 20%-40%
Dimensions(mm): 49oo×250×1800
SEEC poultry manure pellet machines for making poultry manure pellets
SEEC has various granulator for different needs. For instance,we produce new type organic fertilizer granulator,double roller extrusion granulator,new type double roller extrusion granulator,rotary drum churning granulator,disc granulator,rotary drum granulator,organic fertilizer polishing machine etc. Certainly, we also produce granulators of different sizes can suit your needs. So we can make every kind of poultry manure pellet granulator what you want. And if you buy our poultry manure pellets, we promise we will provide best quality and service for you.
Disc pan poultry dung pelletizer manufactured from SEEC fertilizer machinery
Disc mixer is a special mixer for fertilizer industry. It is a kind of mixing equipment specially used for organic fertilizer mixer produced by our company. Next is the performance characteristics:
High mixing efficiency and less occupied area. The spiral blade adopts high-wear special alloy. So disc granulator's has long service life.
The cycloidal gear reducer has the charactristics of compact structure, convenient operation , uniform stirring and convenient unloading etc. It has smooth rotation and low noise.
The disc mixer feeds material from top, discharge from bottom, which is reasonable.
The sealing between each combination surface is tight, so the machine runs smoothly.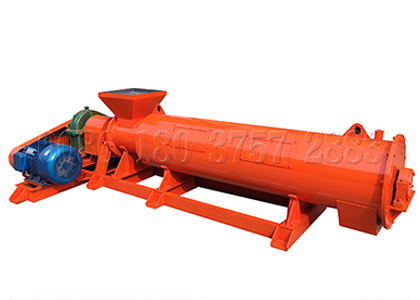 Animal manure granulator for sale
Model: SEECYZ-800(can be customized)
Edge height(mm): 200
Rotary speed(r/min): 21
Motor power(kw): 1.5
Capacity(t/h): 0.1-0.2
Dimensions: 900×1000×1100
Rotary drum fertilizer pellet machine for poultry manure processing in SEEC
Rotary drum fertilizer pellet machine is a molding machine that can make material to a specific shape. The rotary drum granulator is one of the key equipment in the organic fertilizer industry. It is suitable for mass production of cold, hot granulation and high and low concentration organic fertilizer. The main operation way is wet type granulation:through a certain amount of water or steam, the base fertilizer is fully reacted in chemical way after being wet in the cylinder body: the under liquid condition, the rotating motion of the cylinder is used to make the material particles get squeezed together into balls.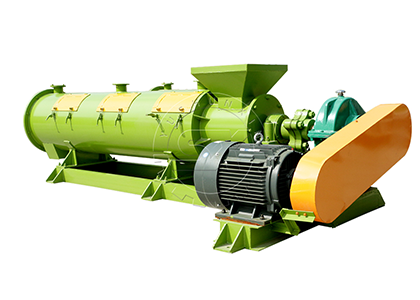 Poutry manure pellet making machine for sale
Model:SEECZGZ-2080 (can be customized)
Power(kw): 18.5
Diameter(mm): 2000
Length(mm): 8000
Installation angel: 2°-5°
Capacity(t/h): 8-15
The production process of making poultry fertilizer
Do you want to know the complete poultry fertilizer production process? Next we will tell you the complete poultry manure handing systems by using poultry manure pellet machine.
First, because there is too much moisture exist in the poultry manure, you need to use solid-liquid separator machine(poultry manure dewatering machine) to dehydrate the raw material.
Then the compost turner should be used to help ferment poultry manure. The raw poultry manure can't be applied to the farmland, because it will lead to burn seedlings. You can also add some leaf, straw, wood dust to regulate the c/n ratio of fertilizer. So this step is the key process of the poultry fertilizer production processes.
Next you should use semi-wet material crusher to crush the raw poultry manure. Then you can get the raw material that's being crushed.
Granulating. Granulation is also the important part of the poultry fertilizer production process. If you want to make the fertilizer that is more beautiful and easy to store. You should use our rotary drum churning machine to help you.
Then using rotary drum drying machine, rotary drum cooling machine and double bucket automatic packing machine to perform the next steps.
After these processes, you will get the fertilizer that can be applied to the farmland directly.
How many fertilizer machineries should be used?
As mentioned above, you will know that you need to go through several steps to obtain poultry manure granular fertilizer. And every step should use a machine to finish. Therefore, you'd better use the following poultry waste making machines in turn. That is poultry manure solid-liquid separator machine, poultry manure fertilizer compost turning machine, crusher for handling poultry manure fertilizer, poultry manure pellet machine, rotary drum drying machine, rotary drum cooling machine, poultry manure pellets screening machine and fertilizer packing scale.
With these poultry poop fertilizer production machines, you can get the fertilizer pellets in a short time. In addition, if you don't know how to install these poultry manure fertilizer machineries, our installer can go to your country to help you install it.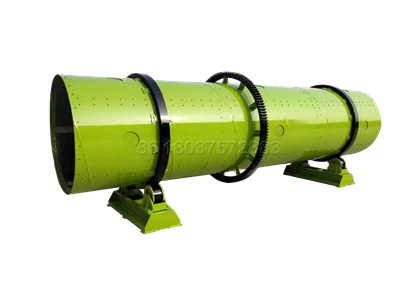 How does the poultry manure pellet machine work?
The new type of organic fertilizer granulator uses the high speed rotary mechanical mixing force and the resulting aerodynamic force, so that the fine powder material in the machine can achieve continuous mixing, granulation, spheroidization, densification and other processes, so as to achieve the purpose of granulation. Particle shape is spherical, spherical degree is greater than 0.7, particle diameter is generally between 0.3 and 3 mm, granulation rate is greater than 90%, the size of particle diameter can be appropriately adjusted by the amount of material mixture and spindle speed. usually the lower the mixing amount, the higher the speed, the smaller the particle, and vice versa.
Organic fertilizer poutry manure pellets machine for sale
Model: SEECZJZ-1060
Production capacity: 5-8 t/h
Shape size: 7250×1250×1670
Installation angel: 2°-2.5°
Total power: 7.5+18.5kw
Application of poultry manure pelletizing machine
To be honest, there are many places you can use our poultry manure pelletizing machine. Such as compost pellet plant, fertilizer granulation plant, organic fertilizer granulation plant, manure pellet plant, bentonite granules plant and so on. With the help of the poultry manure granulator, you will get the high-quality granular fertilizer. There are also some other materials you can process with this poultry manure pelletizing machine. For example, organic wastes such as peat, sludge, chicken manure, livestock dung, lignite, filter mud of sugar factory, paper making sludge, liquor, straw, bean dregs, and peat can be directly granulated after fermentation treatment. In SEEC, we not only have organic fertilizer granulators, but also have compound fertilizer pellet making machine for your compound fertilizer plant.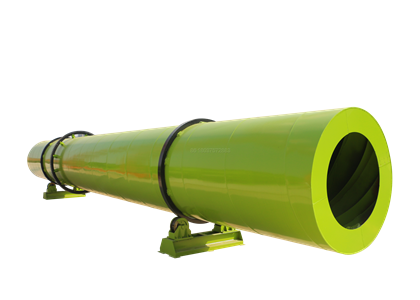 Rotary drum drying equipment for sale
Model: SEECHG-2222 (can be customized)
Power(kw): 37
Intake temperature(℃): ZQ500
Inatallation inclination angel(degree): ≥300
Speed(r/min): 5.5
Throughput(t/h): 8-16
As a poultry fertilizer manufacturer, what should you know?
Generally speaking, you should know the cost of the poultry manure fertilizer plant before you start this poultry manure business.
First, you should choose a place to build a fertilizer plant. For making more profits, this place should not be very expensive. But how to choose a good place? First, this place should be far from the city. Because if the site close to the city, the price will be more expensive.
Second, fertilizer making machines are also important. You can choose SEEC as fertilizer equipment supplier for your organic fertilizer manufacturing plant. SEEC not only provides high quality fertilizer machines, but also provides good after-sales service.
Third, you also need to get the support of the government. With the support of the government, you can do something easily.