Zhengzhou Shunxin Engineering Equipment Co., Ltd. is a professional fertilizer equipment manufacturer. Our company has been founded for almost 30 years. We manufacture crushers firstly with advanced domestic advanced level. After we moved to Longgang development, we improved our production capacity substantially. Especially, we won the city's "top hundred enterprises" honor. In the past 30 years, both our company and products obtain great reputations among our customers. Our products was sold at home and abroad. We manufactures machines with advanced design and technology. What's more, the materials we use are high quality, which reaches and even exceeds the national standard. You don't need to worry about the quality because our products quality are guaranteed. We have professional manufacturing team. They d evote themselves to researching and developing the fertilizer equipment for improving your user experience. Our products have long service lifetime and we uses advanced design to make them run stably. Our products are mainly used for fertilizer production. You can use them for making organic fertilizer, complex fertilizer and BB fertilizers. SEEC provides complete fertilizer production equipment for you.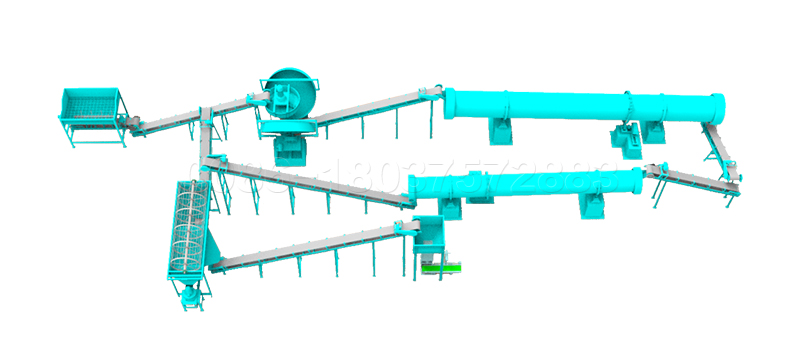 Main products:
Organic fertilizer fermentation compost equipment: Groove type compost turner, wheel type compost turner, forklift type fermentation machine, aeromaster compost turner, turner tractor, chain plate type compost turner, organic fertilizer fermentation pot.
Fertilizer crushing facilities: Vertical crusher, semi-wet materials crushing machine, urea pulverizer, cage crusher, chain crushing facility, straw crusher, hammer pulverizing equipment.
Fertilizer mixers: Horizontal mixer, single shaft mixing machine, double shafts blending facility, BB fertilizer mixer, flat pan blender.
Fertilizer granulation machines: New organic fertilizer granulator machine, disc pelletizer, drum granulation facility, roller press granulating machine.
Fertilizer making auxiliary equipment: Rotary screening facility, vibrating screener, rotary drum dryer, rotary cooler, coating machine, dynamic automatic batching system, static batching machine, manure dewatering machine, automatic packing machine, dust collector.
Besides, there are also fertilizer production lines for you in SEEC. You can form a production line with these fertilizer equipment.