What is cow dung pellet machine?
Have you ever heard cow manure fertilizer pellet machine? This kind of machine can turn your cow dung into fertilizer and it's useful to our plants and crops. Cow dung pellet making machine make fine powder material continuously achieve the process of mixing, granulating, balling and densification in the machine,so as to achieve the purpose of granulation. The granule what you make is a kind of nutritious fertilizer. Our company still have small scale cow dung pellet machine for cow poop to make fertilizer pellets. That is disc granulator. It means that if your cattle farm is not big enough or you have small scale fertilizer plants, then you can use it to make granule.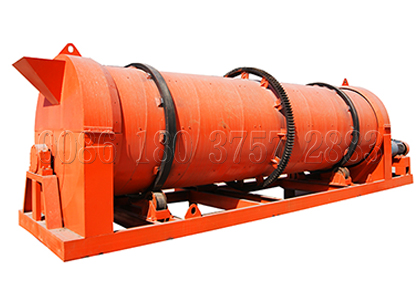 Cow manure rotary drum stirring granulator machine
Model: SEECZJZ-1060
Production capacity: 5-8 t/h
Shape size: 7250×1250×1670
Installation angel: 2°-2.5°
Total power: 7.5+18.5kw
Small scale disc granulator for cow poop to make fertilizer pellets
If you have a small cattle farm. There is no doubt that many cow poop will be made. You have to think out a method to solve this problem. If you don't want to spend too much money on cattle manure. SEEC small scale pan granulator can help you. Our pellet making machine can turn cow manure into fertilizer granules. It has the character of easy to operate and handiness. Of course, our disc granulating machine has reasonable price, you will not spend too much money on it. In addition, the granulating rate of our disc granulator can reach more than 93%. And rational design will greatly reduce the labor intensity and improve labor efficiency.
With the help of pan granulator, you will get perfect cow manure pellets for your farmland. In addition, you can also sell it for earning more money. So if you need a machine to deal with the cow dung, SEEC fertilizer pellets making machine will be your best choice.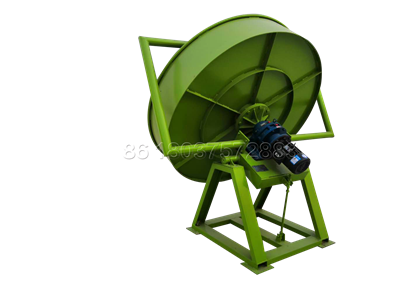 Small scale disc granulator for making cow dung fertilizer
Model: SEECYZ-800(can be customized)
Edge height(mm): 200
Rotary speed(r/min): 21
Motor power(kw): 1.5
Capacity(t/h): 0.1-0.2
Dimensions: 900×1000×1100
How can we use cow manure pellet machine?
How can you make cow manure fertilizer pellet machine working? And how to make cow manure pellets?At first you need put cow dung and other manure into the belt conveyor. Then transported to the cow dung pellet machine for granulation. The powder manure what need to granulate will rise with the rotation of the cylinder and down with the effect of the gravity. Meanwhile you need add a certain amount of adhesive according to the amount of raw materials to granulate. Under the effective of the above forces, the material and the basal core are processed until they reach the granulation requirements,then you will get cow manure pellets. Next it can enter the next step-drying.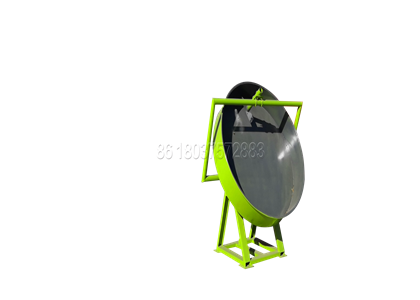 Purple cow manure fertilizer pellet machine for sale
Model: SEECYZ-3000(can be customized)
Edge height(mm): 450
Rotary speed(r/min): 14
Motor power(kw): 11
Capacity(t/h): 2-4
Dimensions: 3400×2400×3100
Do you know the performance characteristics of cow manure fertilizer machine?
Specificity, the particles are irregular spherulites. The qualified granulation rate of the machine is up to 93% and adapts to many different formulas. The compressive strength of organic fertilizer granulator is higher than that of disc and drum granulator. Because the large ball rate is lower than 7% and the uniformity of particle size can be passed according to user requirements. Furthermore, the stepless speed regulation function of this machine is adjusted and the machine is most suitable for direct granulation after organic fertilizer fermentation. So it can save the drying process and greatly reducing the manufacturing cost.
Except cow manure fertilizer pellet machine, what auxiliary equipment should you use?
. Cow manure dewater machine
As we all know, there are a lot of moisture in the cow manure raw material. In your cow manure manufacturing process, before you convert cow manure into cow manure fertilizer, you'd better use a professional equipment to remove the moisture from the cow poop raw material. Because if there are too much in the cow dung, that will cause bacterial growth. With this phenomenon, cow manure dewater machine can help you to handle the moisture. After the help of SEEC solid-liquid separator machine, the moisture content will drop to about 4o%-60%.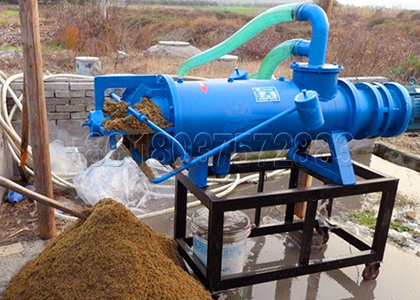 . Solid cow manure separation equipment
You are easy to see the powdery cow manure fertilizer and cow manure fertilizer pellets on the market. As mentioned above, you can know that if you want to get cow manure fertilizer granules, you should use a cow manure fertilizer pellet machine. But for getting powdery cow manure fertilizer, what kind of fertilizer making machine should be used? In SEEC heavy industry technology, we have solid cow manure separation equipment-fertilizer crusher can make powdery fertilizer after composting. You only need to wait a few minutes, then you can get the powdery fertilizer what you want.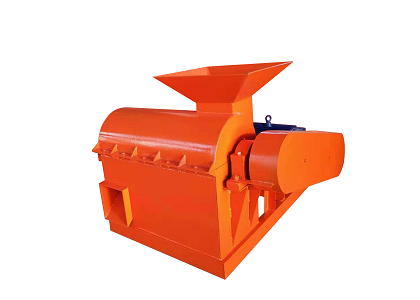 Semi-wet cow little pulverzing machine for sale
Model: SEECSF-90(can be customized)
Power(kw): 37
Production capacity(t/h): 3-5
Crushing granularity(mesh): 50
Inlet size(mm): 550×410
Dimensions(mm): 1800×1550×1700
Do you have a cattle farm? Are you always feel angry when you see a lot of cow dung?
If you have this problem,then you come to the right place. As we all know , cow manure is harm to our environment. If there are many cows around you , there must be a lot of cow dung. The cow dung can produces a larger amount of cow dung sewage , waste , methane and carbon dioxide , etc. If you can't deal with it well , it will cause environment pollution . The pungent smell of cow dung can attract flies and mosquitoes. Of course ,it can affect the environment around us. And the mosquitoes and flies are the main culprit of disease transmission, which causes serious harm to human health. But cow dung is not all bad. It still have many advantages. You will know that in the next section.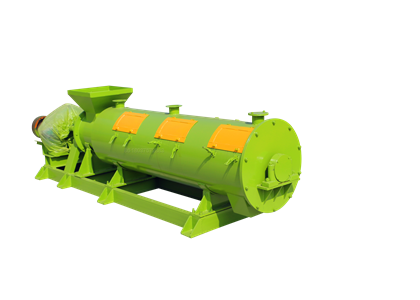 Cow manure fertilizer pellet machine for sale
Model: SEECYZ-3000(can be customized)
Edge height(mm): 450
Rotary speed(r/min): 14
Motor power(kw): 11
Capacity(t/h): 2-4
Dimensions: 3400×2400×3100
The advantages of organic fertilizer produced by cow dung organic fertilizer granulator:
The organic fertilizer produced by the cow dung organic fertilizer granulator is comprehensive in nutrition, and in addition to the three nutrients of nitrogen, phosphorus and potassium, there are also rich calcium, magnesium and silicon, which change the soil composition and facilitate crop growth. If it is evenly distributed, at least 100 days without adding other fertilizers, this effect cannot be replaced by any fertilizer.
Organic fertilizer produced by granulation of cow manure organic fertilizer has organisms and enzymes, which can enhance the biological and enzymatic activities of the soil, increase the nutrient content of the soil, and improve the pH of the soil, so that the soil can be adapted to various crops. Growing.
The organic fertilizer produced by the cow manure organic fertilizer granulator can reduce the use of drugs to prevent pests and diseases, reduce disease and pests.
Due to more serious environment problem, we must face this problem. And the cow manure granulator will help you.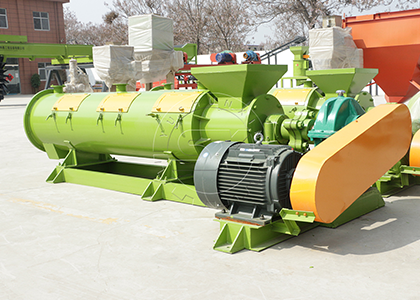 Cow manure fertilizer pelletizer machine for sale
Model: (can be customized)
Installation angel: 2°-2.5°
Capacity(t/h): 4-6
Total power(kw): 90
Moisture of feeding material: 20%-40%
Where can we use cow dung pellets?
There are many places we can use the cow dung pellets. Cow dung pallet machine not only can apply to cow manure but also can be used for the granulation of livestock manure,sludge and garbage, filter mud from sugar mill,worse slag cake and straw sawdust and other organic waste.
It is also suitable for granulating organic fermented fertilizers for municipal solid waste . such as organic fertilizer raw materials, livestock manure, manure and urine, composting fertilizers, green manure, sea manure, cake fertilizer, grass charcoal, soil fertilizer, three wastes, and microorganisms. You see, so many places can use cow dung pellet making machine. You will not feel regret if you buy it.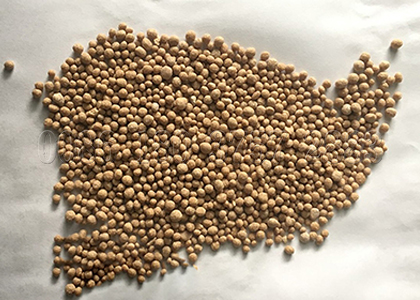 About our after-sales service
After you bought SEEC cow manure organic fertilizer pellet making machine, you also can get our after-sales service. Whatever problems you meet, you can find us at any time and we will try our best to solve your problem. You don't need to worry about nobody help you when you have trouble about our machine. We have a well-rounded team provide "15 minutes of quick response,24 hours completed " service. We promise if there is anything you need we will reply in fifteen minutes. So please contact us.