What should we know about the poultry manure and livestock manure?
In our daily life, there are too much manure produced by us and animals. If you have a poultry farm,such as chicken farm,cow farm or pig farm. It is inevitable that the animal will product a lot of dung. How to deal with it is a problem for us. Because it has many disadvantages.
Fermentation of animal poop can give off unpleasant smells when exposed to high temperature. In addition,we can find toxoplasma gondii, tapeworms, trematodes, nematodes and other parasites in the animal manure, which are also easy to breed a large number of pathogenic bacteria. And they are likely to spread all kinds of diseases to people who has poor immunity. If children accidentally touch dog manure while they are playing, it will cause a hidden danger to their health. The poop of animals has not been processed for a long time. After it is dried and broken, it's easy to form powder floating in the air. Some disease-causing bacteria with strong survival ability can attach to the powder and enter the human body along the respiratory tract. Poultry manure also can sock rivers and groundwater with the rain and snow, and endangering human health through drinking water and agricultural products.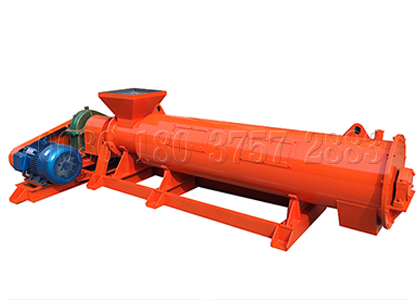 SEEC manure pellet machine for sale
Model: SEECJZ-1200 (can be customized)
Installation angel: 2°-2.5°
Capacity(t/h): 4-6
Total power(kw): 90
Moisture of feeding material: 20%-40%
Dimensions: 4900×2550×1800
The complete production line for making manure pellets
There is no doubt that manure pellet machine is the most important machine for making manure pellets. But if you want to get the manure pellets, it will be better for you to equip some other machines with the organic fertilizer pellet making machine. You should have a complete manure pellets production line. And the complete production line for manure pellets are solid-liquid separator machine, organic fertilizer compost making machine, cage crusher, manure pellets making machine, rotary drum drying machine, rotary drum cooling machine, single bucket automatic packing scale. That is the complete production line for manure pellets. With these seven fertilizers making machines, you can get high quality manure pellets what you want to get.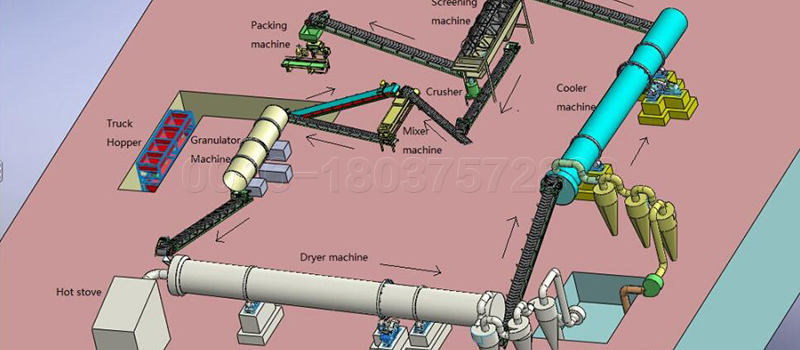 The advantages of the manure pellet machine
Granulator is the important part of the manure organic fertilizer production line . SEEC organic fertilizer granulator has low requirements on raw material moisture. And the raw material contains 40% moisture after granulate, then can be granulated directly. It's easy to process after drying, and have more lower drying cost. Because you can dry it at a very low temperature, so it does not affect the number of bacteria and fertilizers. The machine produces bacteria at room temperature, the structure design is reasonable, and the particle shape is a spherical sphere, which produces low water content, easy drying, high molding rate, good particle strength and perfect appearance. And if you want to use granulator to make pellet, our company's manure pelletizing machine is your best choice.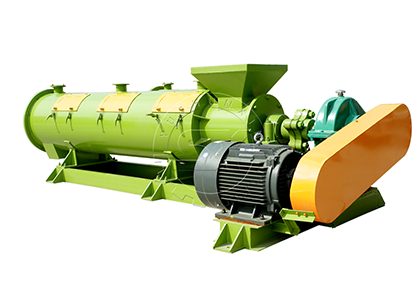 Manure pellet mill for sale
Model: SEECZJZ-1060
Production capacity: 5-8 t/h
Shape size: 7250×1250×1670
Installation angel: 2°-2.5°
Total power: 7.5+18.5kw
How to make manure pellets?
We all know that the manure is harm to our health and environment, so we have to adopt machine to handle the manure. So what kind of machine should we use. Next you will know what kind of machine should be your choice to make granulated manure. You can choice a cow manure pellet mill to make granulate for your farm.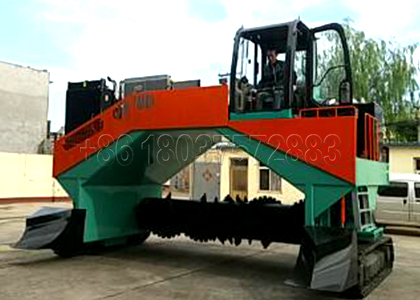 Is there a way to handle the livestock manure and poultry manure?
At present, there are two kinds of treatment methods to handle livestock manure. The first way is to make fertilizer though fermentation ; the other way is to discharge arbitrarily and pile up without any treatment. Obviously, the second treatment method should eliminate because of the pollution to the environment, and the development and utilization of manure as fertilizer to develop new energy will become the direction of future development. The fermentation of livestock manure is the key to its development and utilization. Fermentation methods are generally can divide into natural fermentation and mechanical fermentation.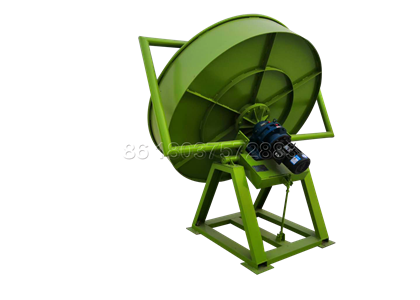 Poultry manure pelleting equipment for sale
Model: SEECJZ-1200 (can be customized)
Installation angel: 2°-2.5°
Capacity(t/h): 4-6
Total power(kw): 90
Moisture of feeding material: 20%-40%
Dimensions: 4900×2550×1800
What is the natural fermentation
Natural fermentation is to pile up livestock excrement and urine without other auxiliary equipment, completely depend on their own aerobic bacteria and natural climatic condition. If you adopt this method will spend almost three months. In addition, it also covers large area,odor,mosquitoes and flies breeding. And will cause serious environmental pollution. But it still have advantages- low fermentation cost.
What is the mechanical fermentation
Mechanical fermentation is the use of certain equipment for fermentation. Mechanical fermentation covers less land, fermentation time is short, can effectively improve the speed and quality of fermentation to reduce environmental pollution. Thus we suggest you can use mechanical fermentation equipment to make organic fertilizer and granulate.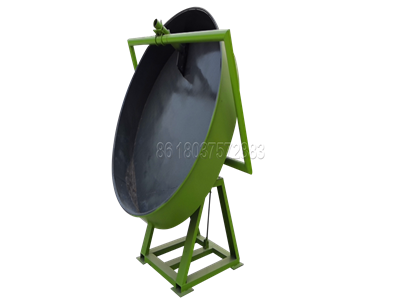 Poultry manure disk granulator for sale
Model: SEECYZ-1500(can be customized)
Edge height(mm): 300
Rotary speed(r/min): 21
Motor power(kw): 3
Capacity(t/h): 0.5-0.8
Dimensions: 1760×1500×1950
How does our manure pellet machine work?
Now we will tell you a kind of organic fertilizer making machine-disc granulator. That is a machine that is easy to operate.
Disc granulator – organic fertilizer granulator consists of an angled shallow pan and support frame.
The angle of inclination and the rotational speed of the disc are adjustable.
The mixed material in the mixing machine are sent to the top of the disc by a belt conveyor, and the material are continuously added into the disc granulator.
The material of the disc is mixed and granulated by the sprayed water droplets.
As the disc rolls over, the particles gradually become larger.
Since the disc granulator-organic fertilizer granulator has a remarkable classification ability, the large particles float on the surface and continuously discharge from the lower side of the disc.The smaller particles remain in the pan and stick to the newly added material and continue to grow. Disc organic fertilizer granulator has very uniform granulation and the product of granulation rate is high. And because it has the simple structure, so the price is not expensive and easy to maintenance.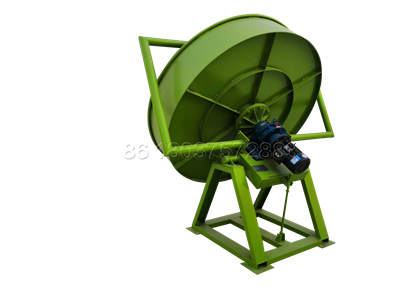 Disc granulator for sale
Model: SEECYZ-3000(can be customized)
Edge height(mm): 450
Rotary speed(r/min): 14
Motor power(kw): 11
Capacity(t/h): 2-4
Dimensions: 3400×2400×3100
What pellets can be produced by small pellet machines?
To be honest, there are many pellets can be produced by small pellet machine. Such as, chicken manure pellets, sheep manure pellets, horse manure pellets, cattle manure pellets, seaweed fertilizer pellets, bio organic fertilizer pellets and so on. In SEEC, we have small scale pellet machine- pan granulator. With the help of disc pellet making machine, you not only can make organic fertilizer pellets, but also can make compound fertilizer pellets. If you use other granulator, you cannot make both of them. That is the advantage of this kind of disc pelletizer. In addition, there are many sizes of disk granulator. Whether you want small scale or large scale, we can meet your requirements. If you have this need, feel free to contact us.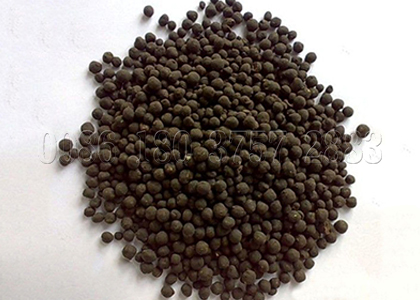 The price of manure pellet making machine
Do you want to know the price of manure pellet making machine? SEEC fertilizer machinery factory can provide different prices of fertilizer granulators for you. The first fertilizer pellet mill what we recommend to you is pan granulator. This kind of granulator has the character of reasonable price and high granulation rate. In addition, we also have new type organic fertilizer granulator for your fertilizer plant or poultry manure farm. With the help of new type manure pellet machine, you will get more beautiful fertilizer pellets. And our new type organic fertilizer pelletizer has the special granulation method. And this granulation method has high granulating rate, and energy is saving. Because the new type organic fertilizer pellet mill is the special organic fertilizer granulator. It has better effects. But this granulator's price is higher than disc granulator. Thus, you can choose the suitable fertilizer pellet making machine for your factory.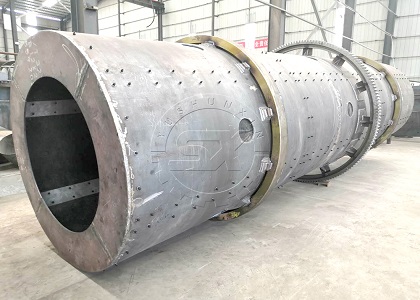 Manure pellet machine for making organic fertilizer pellets
Model: SEECJZ-600 (can be customized)
Installation angel: 2°-2.5°
Capacity(t/h): 1-1.5
Total power(kw): 37
Moisture of feeding material: 20%-40%
Dimensions: 4100×1600×1150
Where can you buy good quality manure pellet mill?
There are many places you can buy the manure pellets fertilizer.
First you can find the factory around you and contact them to ask if they have the high-performance what you need. But the variety in the factory is so limited, maybe don't have the suitable manure pellet machine.
Second you can ask your relative or friend, maybe they can give you some useful suggest.
Then you can find SEEC organic fertilizer machinery for help. Our company have variety of manure pellets fertilizer. So you can get the right manure pellet machine what you want. You can believe that you can produce good quality granulated manure by using our manure pellets fertilizer. We can produce various manure pellet machine to fit your needs. And we promise if there is anything you meet,you can contact us at any time, we will relay you in time.