Industrial fermentation tank is used for organic materials fermenting and processing. In the pharmacy, brewing and especially the fertilizer making industry, the fermenter plays a key role in those industrial fields. SEEC fertilizer machinery designs and manufactures quality ferment vessels for customers who have their own fertilizer plants. For the fertilizer plants manufacturers, who want to turn your organic wastes, such as commercial foods, sludge, kitchen wastes, into organic fertilizer, choosing our fermentation tank will increase your fertilizer plant business profits at a low cost.
5 simple steps to operate SEEC manufactured fermentation tanks for you
First you should calibrate the pH electrode and dissolved oxygen electrode.
Fertilizer sterilization. Put the medium into the tank as needed. After sealed by the requirement, small fermentation tank (5 l) can be put the tank body in large sterilization pot sterilization (115 ℃, 30 minutes). A large fermentation tank (10 l and above) should use steam sterilization. (121 ℃, 30 min).
After the tank cools, place it on the fermentation stage and install it in the right condition. Next turn on the cooling water, turn on the air pump power, then connect the ventilation pipe to start the ventilation. Adjust the air intake knob to make the ventilation volume appropriate, and keep the tank pressure at 0.05mpa; Set the temperature, pH, stirring speed, etc. And calibrate the slope of the dissolved oxygen electrode at the determined speed and ventilation rate, and the value is 100%
When the temperature is stable and all parameters are correct, then start recording various parameters.
After the fermentation, clean the tank body and the electrode, insert the pH electrode into the triangular bottle with 3M potassium chloride for using. Next cover the probe of the dissolved oxygen electrode with a protective sleeve for using.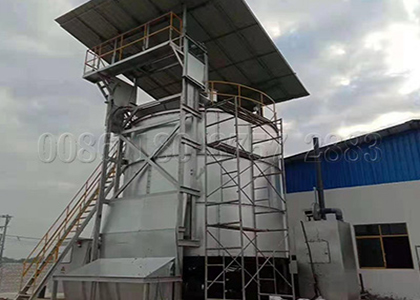 Organic manure fermentation tanks for sale
Model: SEECFJG-10(can be customized)
Heating power(kw): 4×6
Stirring power(kw): 11
Reducer model: BLED85-493-11
Stirring speed(r/min): 3
Overall size: 2400×2400×6900
Technical highlights of SEEC fermentation vessel for your organic material fermenting
The main body is generally made of stainless steel. The industrial fermentation tank consists of cylindrical container, screw belt mixing blade and transmission parts. The cylinder structure ensures the small resistance movement of the mixed material (powder, semi-fluid) in the cylindrical container. Positive rotating thread and negative rotating thread are installed on the same horizontal axis. It can form a low-power and high-efficiency mixing environment. Screw belt mixing blades are generally made into two or three layers. The outer spiral gathers materials from both sides to the center, and the inner spiral transports materials from the center to both sides, so that more vortices can be formed in the flow of materials.
In addition, if you want to get granular fertilizer, you need use a organic fertilizer pelletizer to get it.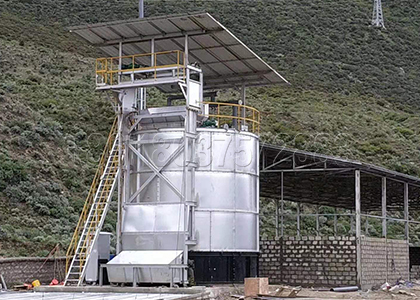 Fermenter for your fertilizer production
Model: SEECFJG-5(can be customized)
Heating power(kw): 4×6
Stirring power(kw): 7.5
Reducer model: BLED74-289-7.5
Stirring speed(r/min): 3
Overall size: 2200×2200×5300
Want to make organic fertilizer quickly? Choose fermenter will be better.
Do you want to make organic fertilizer quickly? Here are the reasons why you choose fermenter.
Labor-saving: fermentation tank doesn't need too many people to control it. This way can save the cost of labor. Nowadays, less people mean higher efficiency.
Less time consuming: It only takes 7 to 10days by using fermentation vessel. While, if you use a compost turner machine, it will take 15-20days. Time is money, you can do more things with the time you save.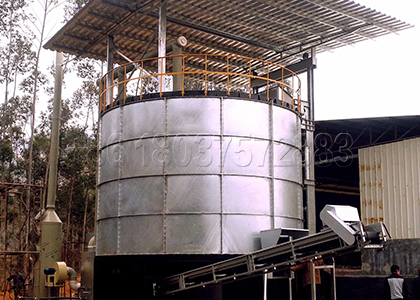 Organic manure fermentation vessel
Model: SEECFJG-20(can be customized)
Heating power(kw): 8×6
Stirring power(kw): 18.5
Reducer model: BLED95-381-18.5
Stirring speed(r/min): 3
Overall size: 3700×3700×8500
What does an industrial fermentation tank use for?
Fermenter is a kind of fermentation equipment. It is an enclosed and sterilized vessel that maintains optimal conditions for the growth of a microorganism. The microorganism undergoes fermentation can produce large quantities of a desired metabolite for commercial use. We can collect product from a fermenter after a fixed amount of time (batch cultivation) or ongoing (continuous cultivation).
In batch cultivation, the microorganism goes through all the stages of growth prior to the collection of products.
In continuous cultivation, the microorganism will maintain at a peak rate of growth (exponential phase).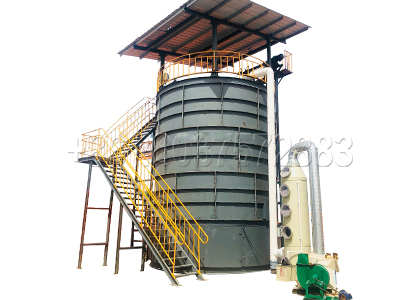 Industrial fermentation tanks for sale
Model: SEECFJG-10(can be customized)
Heating power(kw): 4×6
Stirring power(kw): 11
Reducer model: BLED85-493-11
Stirring speed(r/min): 3
Overall size: 2400×2400×6900
Application of fermentation tanks
That is a machine used in industry and commerce for microbial fermentation. If you want to buy a fermentation tank for fermenting your poultry poop at backyard, it can also be used. Furthermore, you can use ferment vessel in agriculture. The organic fertilizer made by fermenter is useful to the crops. In nowadays, if you have a poultry farm, the poultry manure will be an annoy problem. But if you have a fermentation tank to deal with the animal dung, that will be good organic fertilizer. And our industrial fermentation tank will be your best choice.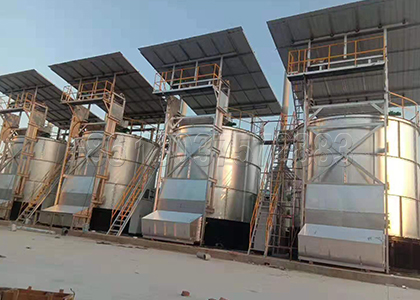 Industrial fermentation pot for sale
Model: SEECFJG-5(can be customized)
Heating power(kw): 4×6
Stirring power(kw): 7.5
Reducer model: BLED74-289-7.5
Stirring speed(r/min): 3
Overall size: 2200×2200×5300
Industrial fermentation tank working process
Compared with compost turners, what's the special point of fermenter?
Our fermentation pot has the character of strict structure and the design is reasonable.
Fermentation tank can withstand steam sterilization and it is easy to operation.
In addition, material and energy transfer performance is strong, and can be adjusted to the facilitate cleaning.
Because the fermentation process is at the inside the fermentation pot, it will reduce the air pollution. However, the compost turner is to ferment the organic waste at empty place, it will have some terrible smell.
Our fermenter is suitable for a variety of fertilizer production and can reduce the energy consumption. While, the compost fertilizer turning machine will have large energy consumption.
Generally, both of them can convert the raw organic waste into organic fertilizer. Compost turner is cheaper than industrial fermentation tank. If you want to buy an economic machine, you can choose organic fertilizer compost turner as your fermentation machine. While, our fermentation tanks are more efficient than turner machine, which can finish fermentation in only 7 days. In SEEC fertilizer machine making factory, we can provide various compost turners and fermentation vessel for your different requirements.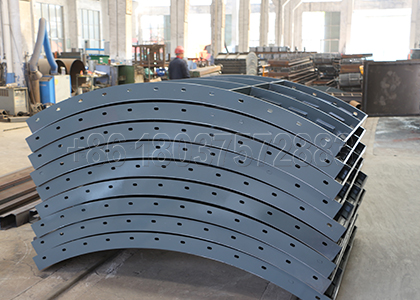 Can fermenter be used for biofertilizer production?
We know that fermentation tank can help you to ferment the fertilizer in a short time. Can fermenter be used for biofertilizer production? Some people want to know the answer of this question. As a professional fertilizer machine engineer, we can tell you that we have the fermenter for biofertilizer production. Our fermentation pot can deal with various organic fertilizer materials. Such as, horse manure, chicken poop, sheep manure, pig dung, cattle manure, seaweed, etc. Bio organic fertilizer belong to the organic material. By using SEEC biofertilizer fermentation tank, you will get the biofertilizer what you want to get. In addition, our fermentation pot has the reasonable price. If you still have some questions want to know, feel free to contact us.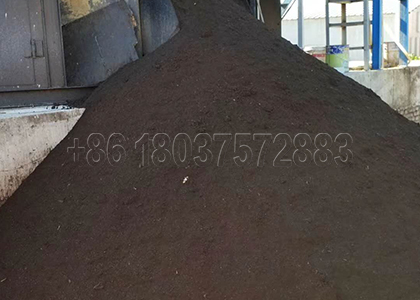 What is the cost of the fermenter for biofertilizer production?
Do you want to be a biofertilizer manufacturer? We have professional fertilizer making machine for you to make bio organic fertilizer, that is SEEC fertilizer fermentation vessel. For making bio fertilizer, there is no doubt that you want to know the cost of our fermentation tank. According to the customer's different needs, we have various industrial fermentation tank for your fertilizer plant. For example, we have organic fertilizer fermentation tank and aerobic fermentation pot. In addition, we can customize 5-150 m³ different capacity and different forms (horizontal, vertical) of fermentation tank for our customer requirements. As you see, different sizes of fermenter have different price. The small fermenter has lower price. To the contrary, the big biofertilizer fermenter price is higher than the small fermenter. Whether the large or small size, we manufacture them with serious attitude for high quality.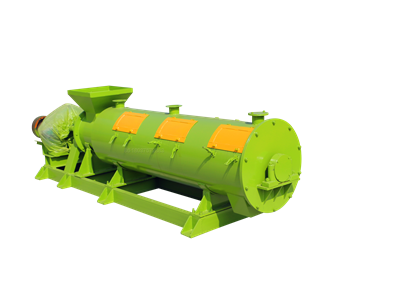 Organic fertilizer granulator for making biofertilizer pellets
Model: SEECJZ-1200 (can be customized)
Installation angel: 2°-2.5°
Capacity(t/h): 4-6
Total power(kw): 90
Moisture of feeding material: 20%-40%
Dimensions: 4900×2550×1800
SEEC and other Why choose SEEC as your fermenter manufacturer?
As the best fermentation tank manufacturer, SEEC has many experiences of making fertilizer making machine. And this fermentation tank made by our company not only can accelerated fermentation time, but also can improve the time of fermentation in pharmaceutical industry. In addition, according to customer requirements, we can customize 5-150 m³ different capacity and different forms (horizontal, vertical) of fermentation pot. If you want to start fermentation companies, our industrial fermentation tank can help you a lot. So, if you have some different requirements, please tell us, we will make the suitable fermenter what you want.
Choosing SEEC fermentation tank, you also get our professional solutions and services
We can adjust the industrial fermentation tank's volume from 5 square to 150 square according your demands. And if you have some other requirements, we also can meet your needs. For example, if you want a horizontal fermentation tank or vertical fermentation vessel, SEEC can customize it for you. In addition, no matter what kind of problem you meet, please contact us, our professional team will help you to solve it. And if you want to build an organic fertilizer plant, but you don't know how to start, our engineer will help you to design the workshop.